Milton's Anglican Hermit - The Annual Distinguished Patrides Lecture
Posted on 28 May 2021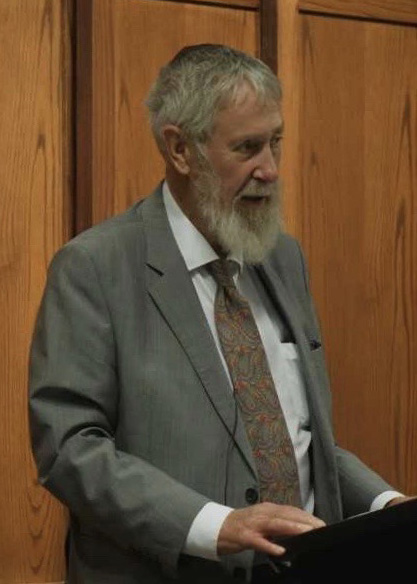 On Thursday 27 May, Professor Gordon Campbell gave the Annual Distinguished Patrides Lecture with a paper entitled Milton's Anglican Hemit. The Zoom recording is available to view until Thursday 10th June.
Gordon Campbell is an Emeritus Professor and Fellow in Renaissance Studies at the University of Leicester. He is a Renaissance and seventeenth-century specialist, with particular interest in John Milton and the history of the Bible. He has authored a number of books including The Oxford Dictionary of the Renaissance (2003) John Milton: Life, Work and Thought (2010), Bible: The Story of the King James Version 1611-2011 (2010) and most recently Norse America: the Story of the Founding Myth (2021). He holds the degrees of DPhil and DLitt from the University of York, and honorary doctorates from Bucharest University and University of Leicester and was honoured with a Festschrift in 2015.
The lecture will draw on the final twenty lines of Milton's 'Il Penseroso' to pursue two themes. The first is biographical: the lines depict a poet moved by ecclesiastical architecture, stained glass, and sacred music. Such sentiments do not suit the common image of Milton as a youthful Puritan, but rather support the alternative model of a young Milton with high church sympathies who is later radicalised. The second theme is an unexpected strand in Milton's posthumous reputation. The description of the hermit and his mossy hermitage proved to be an important influence on the fashion for ornamental garden hermits in the mid-eighteenth century. The cultural void created by the demise of the garden hermit may have been filled by the garden gnome, the unlikely successor to Milton's Anglican hermit.