Inquisition and Knowledge
Advance notice that the collected papers from the conference held by the project in 2018 will be appearing shortly. Inquisition and Knowledge 1200-1700 brings together scholars from across Europe and the States, and will be published by York Medieval Press. The volume not only looks at the way knowledge was shaped by the early, medieval tribunals, but also considers the ways in which early modern treatment and study of inquisition shape our understandings of that history. The contents are listed below, since they convey the range of expertise and topic.
Part I: Medieval

1. Inquisitorial identity and authority in thirteenth-century exegesis and sermons; Jean Halgrin d'Abbeville, Jacques de Vitry and Humbert of Romans Jessalynn Lea Bird
2. Shaping the image of the heretics: The narratio in Gregory IX's letters Alessandro Sala
3. Nepos of Montauban, assistant to inquisition and defender of the accused Jörg Feuchter
4. The hunt for the Heresy of the Free Spirit: the 1332 enquiry into the 'Cowled Nuns' of Świdnica Paweł Kras
5. Late medieval heresiography and the categorisation of Eastern Christianity Irene Bueno
6. The portrayal of the Waldensian Brethren in the De vita et conversacione (c. 1391-3)
Appendix: De vita et conversacione: edition and translation of the Weimar Ms Reima Välimäki
7. Means of persuasion in medieval anti-heretical texts: the case of Petrus Zwicker's Cum dormirent homines Adam Poznański
8. Constructing narratives of witchcraft Richard Kieckhefer

Part II: Early Modern
9. 'Ut ex vetustis membranis cognsosco': Matthias Flacius Illyricus and his use of inquisition registers and manuals Harald Bollbuck
10. The 'Cathars as Protestant' myth and the formation of heterodox identity in the French Wars of Religion Luc Racaut
11. The seventeenth-century introductions to medieval inquisition records in Bibliothèque nationale de France, Collection Doat Mss 21-26 Shelagh Sneddon
12. History in the Dominican Convent in Toulouse, 1666 and 1668: Antonin Réginald and Jean de Doat
Appendix: Antonin Réginald, Chronicon inquisitorum, edition and translation of excerpts, 1240-1340 Peter Biller
13. The Roman Inquisition: between reality and myth Michaela Valente

'Catharism' in question
We are very pleased to see that, despite the strictures of the pandemic, the latest volume of Cahiers de Fanjeaux has been published. Le «catharisme» en questions. Actes du colloque de Fanjeaux (juillet 2019), éd. Jean-Louis Biget, Daniel Le Blévec, Michelle Fournié, Castelnaudary 2020 (Cahiers de Fanjeaux 55) brings us a series of papers examining the history of 'Catharism': the origin of this history, its character and chronology and the changes in that story. The contents are reproduced below, since they give the clearest overview of the volume's scope and expertise.

Avant-propos, Michelle Fournié, Daniel Le BlévecL'histoire du « catharisme » occitan : un nœud de questions, par Jean-Louis Biget
I. QUELLES ORIGINES ?
Des Églises cathares en Italie ? Pour une étude critique des sources italiennes, par Alessia Trivellone
Circulation et portée de l'apocryphe Interrogatio Iohannis, par Edina Bozoky
Retour sur le « concile de Sant-Félix », par Jean-Louis Biget
Unité de l'Église et définition de l'hérésie au xiie siècle, par Dominique Iogna-Prat
Filii Dei et filii diaboli, Ecclesia et heresis : les hérétiques « fils du diable » comme catégorie ecclésiologique (ve-xiiie siècle), par Uwe Brunn
II. COMMENT S'ÉLABORE L'IMAGE D'UNE OCCITANIE HÉRÉTIQUE ?
L'hérésie dans le jeu des pouvoirs en Occitanie, par Robert I. Moore
Les hérétiques du prince : Alain de Lille et les hérétiques méridionaux, par Emmanuel Bain
Les légats méridionaux : Pierre de Castelnau, Raoul de Fontfroide et Arnaud Amalric. Recherches sur leurs familles et leurs motivations, par Hélène Débax
III. LES DISSIDENCES, QUELLE RÉALITÉ AVANT LA CROISADE ?
L'évangélisme et la vita apostolica en Occitanie aux xie-xiie siècles. Formes, évolution, oppositions, par Guy Lobrichon
Les « bons hommes », les « bonnes dames » et leurs communautés avant 1209, par Jean-Louis Biget
Dominique de Caleruega, Diègue d'Osma, Foulque de Toulouse. Quels liens entre eux au service d'une même intuition, par Bernard Hodel
IV. APRÈS LA CROISADE, QUEL DEVENIR DE L'HÉRÉSIE ?
Foi et doctrine chez les croyants des hérétiques, par Jacques Paul
Le catharisme en questions : falsifiabilité, vérité historique et une nouvelle histoire du christianisme médiéval, par Mark Gregory Pegg
Le catharisme et le manuscrit 609 de la Bibliothèque municipale de Toulouse, par Jean-Paul Rehr
Conclusion, par André Vauchez

O Rolando
A recent publication by our own Pete Biller, in the very excellent collection edited by Antonia Fitzpatrick and John Sabapathy, sheds light on the often overlooked connection between medieval intellectuals and the mundane business of inquisition. 'Rolando of Cremona and the earliest inquisition depositions in Languedoc' in Individuals and Institutions in Medieval Scholasticism (London, 2020), examines Rolando's involvement in early proto-tribunals in Toulouse, the relationship of this work to his Postilla in Job, and the influence of higher learning on the early inquisition. The article speaks not only to the importance of theological as well as legal thought in this context, but also to the question of the institutional character of the early tribunals.
Église, dissidences, société
Jean-Louis Biget has been one of the leading scholars of the religious life of medieval France for the last fifty years. He has written with equal perception and depth of expertise on topics ranging from the ecclesiastical history of the early middle ages to the inquisitorial tribunals of the thirteenth-century. To recognise and make more accessible this legacy, CIHAM have published a huge collection of his articles in one volume, Église, dissidences et société dans l'Occitanie médiévale, CIHAM Editions, Collection Mondes médiévaux (Lyon; Avignon, 2020), 960 pp. Edited by Julien Théry, the volume draws together articles from an impressively wide range of journals of French religious history (the contents are listed on the distributor's order form - here in pdf), and will provide a valuable resource on the history of the medieval French church, for scholars both new and more worn in.
Heretical self-defence
Emerging out of an excellent conference on this topic held at the University of Nottingham in 2018, and edited by the dissenter's dream team based at that institution, this special issue of Nottingham Medieval Studies 63 (2019) brings together an impressive range of international scholars to discuss this useful and original topic. Heretical Self-Defence in Late Antiquity and the Middle Ages, edited by Peter Darby, Rob Lutton, and Claire Taylor, is recommended reading for anybody looking for some fresh perspectives on the heresy debate.

Self-evidently not a book about medieval inquisition, but a book that does extremely interesting things with personal accounts of interrogation, and that thinks carefully and in very interesting ways about the dynamic in the close environment of an interrogation. Of immediate relevance to anybody interested in questions of power and information emerging from analogous dynamics, and a fascinating read.
Last year's addition to Brill's Companions to the Christian Tradition (volume 85), A Companion to Heresy Inquisitions, takes a wide-angle view on the use of the inquisition tribunal to control movements and individuals perceived to be acting against the church. It seeks primarily to serve as an introduction the the, by now very broad range of scholarly approaches to anti-heretical inquisitions that have emerged over the last few decades. With a particular focus on the mechanics and processes of inquisitions, the chapters range from their early origins in the central middle ages to the early modern period, and does so in a global perspective. The table of contents provides the simplest summary of the volume:

Part 1:Origins of Inquisitions of Heretical Depravity 1: The Spiritual Foundations of Christian Heresy Inquisitions, Christine Caldwell Ames 2: Precursors to Religious Inquisitions: Anti-Heretical efforts to 1184, Michael Frassetto Part 2: Medieval Inquisitions 3: The Fourth Lateran Ordo of Inquisition Adapted to the Prosecution of Heresy, Henry Ansgar Kelly 4: The Church's Institutional Response to Heresy in the 13th Century, Lucy Sackville 5: Heresy Inquisitions in the Later Middle Ages, Robin Vose Part 3 : The Iberian Inquisitions 6: The Spanish Inquisition and the Converso Challenge ( c.1480–1525): A Question of Race, Religion or Socio-Political Ascendancy?, Helen Rawlings 7: The Metamorphosis of the Spanish Inquisition, 1520–1648, Werner Thomas 8: The Rise of the Modern Inquisition in Portugal and Brazil, and the Transformation of Jews and New Christians into Heretics, Lúcia Helena Costigan Part 4: The Italian Inquisitions 9: The Takeover of the Roman Inquisition, Elena Bonora 10: Politics, Diplomacy and Religious Dissent. The Activity of the Inquisition in Early Modern Venice, Federico Barbierato

In 1332 a Dominican Inquisitor, John of Schwenkenfeld, conducted interrogations in Świdnica (Schweidnitz) in order to investigate the beliefs and behaviour of a community of Beguines in the town. The proceedings have been known in modern Anglophone scholarship principally through their analyses by Gordon Leff in his Heresy in the Later Middle Ages (Manchester, 1967), vol 1, pp. 386-95, and by Robert Lerner in his The Heresy of the Free Spirit in the Later Middle Ages (1972, Berkeley, Los Angeles and London), pp. 112-19. The records appeared to provide concrete and individual examples of the spread among Beguines of the heretical doctrines of the Free Spirit that had been itemised and condemned at the Council of Vienne. Instances of harsh discipline and indulgence in sex has given the evidence notoriety. Alongside this Leff's and Lerner's contrasting accounts have attracted interest, as striking examples of less and more sceptical approaches to inquisition records. A Polish team led by Paweł Kras has now published the results of their research. Their contains exhaustive accounts of the manuscripts, earlier scholarship, the inquisitor and his proceedings and the Beguines themselves. These form a prelude to an edition of the records, with an en face Polish translation. There is an English summary (pp. 251-68), and the Anglophone world will look forward to an English translation of the whole book.
Heresy and Inquisition in the Middle Ages
2019 was a bumper year for the Heresy and Inquisition in the Middle Ages series, which is published by York Medieval Press, under the co-editorship of John H. Arnold, Pete Biller and L. J. Sackville, with four new books, numbers six to nine in the series.
Number six is Reima Välimäki's Heresy in Late Medieval Germany: The Inquisitor Petrus Zwicker and the Waldensians. Early reviews include one by Olivier Marin, Francia- Recensio 2019/4, and Maria Tranter, posted September 2019 as an 'advance article' of German History. Number seven is Derek Hill's Inquisition in the Fourteenth Century. The Manuals of Bernard Gui and Nicholas Eymerich. It has been reviewed by Michael D. Bailey in Journal of Church & State 88.4 (2019), 711-13, and Christine Caldwell Ames in Church History 88.4 (2010), 1054-6. Number eight is Jill Moore's Inquisition and its Organisation in Italy 1250-1350.
Number nine is Herbert Grundmann (1902-1970): Essays on Heresy, Inquisition and Literacy, edited by Jennifer Kolpacoff Deane and translated by Steven Rowan. This contains six of Grundmann's essays, which are a selection from Grundmann's posthumous Ausgewählte Aufsätze, Monumenta Germaniae Historica, Schriften 25 (1976-8). They are accompanied by an annotated translation of Arno Borst's 1970 obituary essay and an amplified version of the bibliography of Grundmann that was published in volume 1 of Ausgewählte Aufsätze.

The essays contained in the volume are: 1. The Profile (Typus) of the Heretic in Medieval Perception 2. Women and Literature in the Middle Ages: A Contribution on the Origins of Venacular Writing 3. Litteratus-Illitteratus: The Transformation of an Educational Standard from Antiquity to the Middle Ages 4. Heresy Interrogations in the Late Middle Ages as a Source-Critical Problem 5. Oportet et Haereses Esse: The Problem of Heresy in the Mirror of Medieval Biblical Exegesis 6. Learned and Popular Heresies of the Middle Ages.

A translation in appendix no. 6 to Walter Wakefield's 1974 Heresy, Crusade and Inquisition in Southern France, 1100-1250 is the way most English-speaking readers got to know a short, mid thirteenth century French guidebook for inquisitors, usually referred to as the Ordo processus Narbonensis. Its existence has been known for a long time and also its importance, as probably the earliest in this genre of professional literature. In recent years there has been growing realisation of the fragility of the text. Where was the manuscript? The first editor had relied on another scholar, who had given him a transcript and a Madrid manuscript number. And here was the problem: the Ordo was nowhere to be found in this manuscript. Doubts grew.

But there is now a bouleversement, and the puzzle is solved. Dr L. J. Sackville has found the manuscript – in the same ms collection, but numbered 55 rather than 53. The article within which she announces this discovery contains a broader study of the Ordo and the manuscript anthology that contains it, and also a new edition of the Ordo.
Celebrating the work of Robert Lerner
With no apologies at all for self-promotion, we are delighted to see the publication of Late Medieval Heresy: New Perspectives(2018), ISBN 9781903153826, edited by Michael D. Bailey and Sean L. Field. The volume takes a fresh look at the study of heresy in the later medieval period, paying homage in the process to the ground-breaking work of Robert E. Lerner, to whom it is dedicated. A suitably distinguished line-up does the honours: Louisa A. Burnham, Elizabeth Casteen, Jörg Feuchter, Samantha Kelly, Richard Kieckhefer, Deeana Copeland Klepper, Frances Kneupper, Georg Modestin, Barbara Newman, Sylvain Piron, Justine L. Trombley.

This is number 5 in the Heresy and Inquisition in the Middle Ages Series, which is published by York Medieval Press, under the co-editorship of John H. Arnold, Pete Biller and L. J. Sackville. 2018 and 2019 are proving to be bumper years. The Lerner Festschrift will be followed by three monographs, on inquisition in high medieval Italy, on inquisition in late medieval Germany, and on two inquisitors of the fourteenth century. Watch this space!
Pete on Doat
With apologies for the self-promotion, this is to notice a recent offering by Pete 'PI' Biller, in which he speaks to the topic of Waldensians via the Doat registers. 'Waldensians in the Inquisition Registers in the Bibliothèque nationale de France, Collection Doat Manuscrits 21-26' is published in Predicazione e repressione. Processi e letteratura religiosa, Turin (2018), pp. 23-39, ISBN 9788868981846, which is edited by Andrea Giraudo and Matteo Rivoira, and appears as no. 41 in the series Collana della Società di Studi Valdesi.
Inquisition in Florence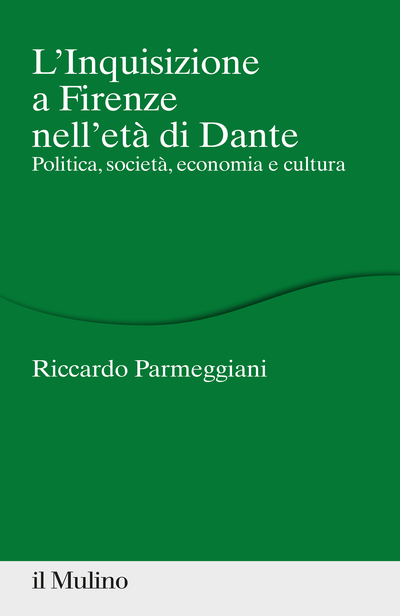 A new publication from Riccardo Parmeggiani is always a welcome sight. His recent L'inquisizione a Firenze nell'età di Dante. Politica, società, economia e cultura, Bologna (2018), ISBN 978-88-15-27836-4, turns a typically scholarly eye on the high medieval inquisitions in the city, placing them in their wider contexts and weaving the business of the tribunal back into the business of the city and its operation.
Cathars still in Question
Cathars in Question continues to attract comment. Two reviews are selected here. Strong support for the 'sceptics' can be found in Alessia Trivellone's review in Cahiers de Recherches Mediévales et Humanistes. Meanwhile, the opposite view is offered by Kathrin Utz Tremp, in a review article, 'Gefallene Engel? Bemerkungen zu einem Glaubenskrieg in der Katharerforschung', Deutsches Archiv, 73 (2017), pp. 215-24, and in Historische Zeitschrift, 307 (2018), pp. 495-7; in the latter she suggests it could all be a storm in a tea-cup...
CIRCAED
We are very pleased to see publications emerging from the Collectif International de Recherche sur le Catharisme Et les Dissidences (CIRCAED), which was founded after the closure of the Centre d'Etudes Cathares (CEC) in 2011 by two former directors of the CEC, Anne Brenon and Pilar Jiménez. Presided over by Pilar Jiménez, CIRCAED has been continuing the work of the CEC, and expanding it from the study of Catharism in the middle ages to other forms of dissidence and a wider chronological span.

Dissidences en Occident des débuts du christianisme au XXe siècle. Le religious et le politique(2016), ISBN 978-2-8107-0423-1, edited by Jean-Pierre Albert, Anne Brenon, and Pilar Jiménez, covers a range of dissidence in the Latin west from the fifth to seventeenth centuries, and it includes essays from Dominique Iogna-Prat, Daniela Müller, and Didier Foucault, as well as the editors. We look forward to seeing more from CIRCAED in the future.
Cathars in Question
Congratulations to Antonio Sennis not only for his editing of Cathars in Question, but for the elegance of the image he chose for the book; and congratulations to Boydell and Brewer for the quality of its reproduction. While the image of the Dominican St Peter Martyr arguing against heretics is appropriate to the series in general, the vividness of the exchanges and disagreement suggested by the gestures make it a splendid image for this particular book and the essays it contains.

Published in August, the book is no 4 in York Medieval Press's Heresy and Inquisition series, and originated in a conference held at University College London in April 2013 entitled 'Catharism: Balkan Heresy or Construct of a Persecuting Society?' After the editor's introduction, the chapters are as follows:

Mark Gregory Pegg, 'The Paradigm of Catharism; or, the Historians' Illusion'

John H. Arnold, 'The Cathar Middle Ages as a Methodological and Historiographical Problem'

Julien Théry-Astruc, 'The Heretical Dissidence of the 'Good Men' in the Albigeois (1276–1329): Localism and Resistance to Roman Clericalism'

Jörg Feuchter, 'The Heretici of Languedoc: Local Holy Men and Women or Organized Religious Group? New Evidence from Inquisitorial, Notarial and Historiographical Sources'

Bernard Hamilton, 'Cathar Links with the Balkans and Byzantium'

Yuri Stoyanov, 'Pseudepigraphic and Parabiblical Narratives in Medieval Eastern Christian Dualism, and their Implications for the Study of Catharism'

David d'Avray, 'The Cathars from Non-Catholic Sources'

Caterina Bruschi, 'Converted-Turned-Inquisitors and the Image of the Adversary: Ranier Sacconi Explains Cathars'

Lucy J. Sackville, 'The Textbook Heretic: Moneta of Cremona's Cathars'

Rebecca Rist, '"Lupi rapaces in ovium vestimentis": Heretics and Heresy in Papal Correspondence'

Claire Taylor, 'Looking for the 'Good Men' in the Languedoc: An Alternative to 'Cathars'?'

Robert I. Moore, 'Principles at Stake: The Debate of April 2013 in Retrospect'

Peter Biller, 'Goodbye to Catharism?'
Heresy and inquisition in France, 1200-1300
Exercising her prerogative to post items here independently of the team, the web editor writes to announce the arrival, on the 1st of February, of an exciting new collection of translations by our PI Pete Biller, and friend of the project John Arnold. Heresy and inquisition in France, 1200–1300 (Manchester University Press), ISBN 978-0-7190-8132-3 brings together a wide selection of materials that speak to heresy and its repression in the thirteenth century. The collection significantly expands the range of texts in translation, together with recent publications like The Cathars and the Albigensian Crusade (2014), and of course the traditional bumper book of heresy published by Wakefield and Evans in 1969. Unlike the latter, Heresy and inquisition in France, 1200–1300 begins from the principle that heresy and its repression must be considered in concert, something reflected in the division by genre rather than chronology. The superb collection edited by Edward Peters, Heresy and Authority in Medieval Europe: Documents in Translation (1980), pioneered the bringing together of translated texts bearing on both heresy and its repression, and here there is more good news: Peters is preparing a new edition of Heresy and Authority, in collaboration with Christine Caldwell Ames.
Fournier Revisited: update
Hot off the press: we have just learnt that Irene Bueno's book has been published by Brill. Originally it was planned to be published as Definire l'eresia. Pratiche giudiziarie, dibattiti teologici e politica pontificia al tempo di Jacques Fournier. The good news for Anglophone readers is that it has emerged as Defining Heresy. Inquisition, Theology, and Papal Policy in the Time of Jacques Fournier. ISBN 9789004304253. We are eager to get our hands on it!
Happy 50th to Cahiers de Fanjeaux!
Published very recently, in July: Innocent III et le Midi, ed. Michelle Fournié, Daniel Le Blévec, and Julien Théry-Astruc, Cahiers de Fanjeaux 50 (Éditions Privat: Toulouse, 2015), ISBN 9782708970977.

Let us note this 50th birthday.

The birth took place in the mid-1960s. Between 16 and 31 July 1965 a conference was held at Fanjeaux, on the theme of Saint Dominic in Languedoc. It was presided over by the Dominican historian – and Dominican – Marie-Humbert Vicaire. And in 1966 the proceedings were published: Saint Dominique en Languedoc, Cahiers de Fanjeaux 1 (Édouard Privat, Toulouse).

In between there has been a metronomically steady stream of conferences at Fanjeaux, each devoted to a specific topic in the religious life of the Midi in the thirteenth and early fourteenth centuries, followed generally a year later by publication. The list can be found online here. The scholarly quality and interest over this half century has been extraordinary and consistent. An example: you are a historian of religion in a part of Latin Christendom remote from Languedoc. You are pursuing a theme also dealt with at one of the Fanjeaux conferences, say, the parish. The Midi is not your region. But you will profit greatly by turning to the relevant volume - in this case, La paroisse, Cahiers de Fanjeaux 25 - in order to be intellectually stimulated by advanced and sophisticated approaches to the topic. Such has been Cahiers de Fanjeaux: not only important for what it has done for the religious history of the Midi, but also as a model and exemplar for the study of medieval religion in general.

So – let us salute, applaud and raise our glasses to this 50th birthday!
Grado Merlo and the Waldensians
There was no-one but the best for Pope John Paul II's symposium on inquisition in 1998 (see 'New Collection by Biget', below), and the person chosen to introduce the history of medieval inquisition was one of Italy's leading historians of medieval Christianity, Grado Giovanni Merlo – 'Le origini dell'inquisizione medievale', published in L'inquisizione: Atti del Simposio internazionale, pp. 25-39. Grado Merlo (pictured below, right, with Pete Biller) first became famous with Eretici e inquisitori nella società piemontese del trecento, Claudiana, Turin, 1977, a book of two parts, one an exceptionally sophisticated monograph, at the cutting edge of modern theoretical approaches to the study of heresy, inquisition and 'lived religion', the other a superlative critical edition of two sets of inquisition records. He became even more famous with two companion volumes, Valdesi e Valdismi medievali I and II, Claudiana, Turin, 1984 and 1991 (ISBN 8870160157 and 887016134), which pulled the study of medieval Waldensianism into the modern world, holding up for critical interrogation the question of Waldensian identity and the historiographies of the subject, while deploying in this investigation empirical scholarship of the highest standard. Waldensians and inquisition are only one part of his prodigious publications – we mention only one example of his research of religious movements within the church, his massive and magisterial Nel nome di san Francesco: Storia dei frati Minori e del francescanesimo sino agli inizi del XVI secolo, Editrici Francescane, Padua, 2003 (ISBN 8881350122).
We are bringing our readers' attention to one recent thing about Grado Merlo. Readers can now sample his work in English. John H. Arnold commissioned from him a chapter on heresy for his Oxford Handbook of Medieval Christianity, Oxford, 2014 (ISBN 9780199582136), where it appears on pp. 436-54, 'Christian Experiences of Religious Non-conformism'.

And – while we have your attention! – something from the past. Once upon a time the mid-twentieth century, the multi-authored, multi-volume Histoire de l'Église edited by A. Fliche and V. Martin not only sat upon shelves in our university libraries but was much used. The last medieval volume to appear, in 1964, vol. 14, part 2, was written by canon Etienne Delaruelle and dealt with the period 1378-1449. It played a major role in the rise at that time in the study of 'popular religion'. And it also put the spotlight on what had not happened: the projected volume 11, covering 1274-1378, never appeared.

Well – that's how it looked in France, and in England: but not in Italy. Edizioni San Paolo not only produced a translation of the French series (Storia della Chiesa, ed. G. Pelliccia, in 25 volumes), it also commissioned a book in Italian to take the place of the missing volume 11: La crisi del trecento e il papato Avignonese (1274-1378), ed. D. Quaglioni, Milan, 1994 (ISBN 8821528669). COPAC only lists two locations of this book in the UK. It contains a magnificent general account of heresy and its repression in this period, written by Grado Merlo, ch. 11, 'Non conformismo religioso e repressione antiereticale'.
New Collection by Biget
On 10 November 1998 Pope John Paul II issued his apostolic letter, Tertio Millennio Adveniente. With the approach of the third millennium, the Pope urged Christians to meditate on the past history of the Church, including past errors, in order to engage in 'purification of memory' and repentance. One sad chapter in the past was acquiescence in the use of 'methods of intolerance and even of violence in the service of the truth'. This was mainly a reference to inquisition.

To help this meditation, a symposium on the history of inquisition had already been held in October at the Vatican, where historians of inquisition had presented papers, which were later published as L'inquisizione. Atti del Simposio internazionale, Città del Vaticano, 29-31 ottobre 1998, ed. Agostino Borromeo (Biblioteca Apostolica Vaticana: Vatican City, 2003). Nothing but the best for John Paul II: his committee chose 'studiosi internazionalmente conosciuti per essere tra i migliori specialisti dello specifico argomento loro affidato' (p. 8). Accordingly, the committee's selection for 'L'inquisition en Languedoc 1229-1329' (pp. 41-94) was the most highly regarded historian of inquisition in that area, as also of heresy in the towns and cities of medieval Languedoc: Jean-Louis Biget.
Biget has recently published Inquisition et société en pays d'oc (XIIIe et XIVe siècles), Collection d'histoire religieuse du Languedoc au Moyen Âge 2 (Éditions Privat: Toulouse, 2014), ISBN 9782708934535, 519 pp.

The core of this book is a selection of previously published articles, twenty-three of them from the annual volumes of Cahiers de Fanjeaux and four from other collections. The first part of the book has five chapters on the origins and institution of inquisition and its problems, including for example Raoul Manselli on the Church's move from persuasion to coercion and Biget on the roles of bishops and mendicants in the repression of heresy. The second part has chapters on individual inquisitors, Bernard of Caux, Bernard Gui and Jacques Fournier. The third part, devoted to inquisitorial procedure and particular enquiries, includes three chapters by Biget on the repression of urban heresy. The fourth part contains chapters dealing with registers of inquisition as sources for information about dissidence, while the fifth and final part contains chapters on inquisition in the early fourteenth century.

Even though the voices in most of the chapters are those of other historians, not Biget, the choice and arrangement comes from Biget. But there is more, for Biget has written two new pieces for the collection. The book begins with an historiographical introduction, built on the basis of a rich bibliographical survey (pp. 7-12), and it concludes with his 'L'inquisition médiévale en Languedoc. Retour au contexte' (pp. 485-514). The collection therefore is of extraordinary interest, articulating and communicating as it does – in both Biget's ipsissima verba and indirectly through his selection of the works of others – the distinctive views of heresy and inquisition in Languedoc held by one of the great medieval historians of our time.
Fournier Revisited
Is Jacques Fournier the most famous of medieval inquisitors? If so, Montaillou made him so. But curiously not so well known: who among those interested in him as an inquisitor has ever thought to look at him as a theologian? Probably no-one until Irene Bueno. And that is one of the things that makes her article on him so original and so special: 'False Prophets and Ravening Wolves: Biblical Exegesis in Jacques Fournier's Postilla on Matthew', Speculum 89 (2014), 35-65.

And that is why we are looking forward to the publication of her book by Brepols, later in 2015: I. Bueno, Definire l'eresia. Pratiche giudiziarie, dibattiti teologici e politica pontificia al tempo di Jacques Fournier.
The Inquisition bus
You wait ages for the no 73 bus, then three of them come along all at once. That's what it seems with inquisitors' manuals and legal consultations for inquisition. The Dominican Antoine Dondaine's long article 'Le manuel de l'inquisiteur' was published as long ago as 1947: and is STILL the foundation. However…

Late 2014 saw the publication of Vasil Bivolarov's Inquisitoren-Handbücher: Papsturkunden und juristische Gutachten aus dem 13. Jahrhundert mit Edition des Consilium von Guido Fulcodii, Monumenta Germaniae Historica, Studien und Texte 56 (Harrassowitz Verlag: Wiesbaden, 2014), xxxiii +327 pp, ISBN 9783447100403. Reviews: Medieval Review, 15.06.46.
At the heart of this is the Consilium of Guy Foulques, later Clement IV (ob. 1268). It has long been known that his was one of the most widely disseminated of all consultations, and recent study has shown it is one of – if not the – most interesting in this genre. In particular, his discussion of the difficulty of proof about things deep and secret in the human heart is extraordinary. In earlier decades you had to go to a very major library if you wanted to read him, in a seventeenth-century edition by Cesare Carena; more recently you can read this online, or (as we write this, March 2015) buy a second-hand copy for £1100 on abebooks. Now, however, Bivolarov has provided a fine new and accessible edition, with technical apparatus, a new life of the author, and a crisp short study of the genre.

This comes hard on the heels of – these are the other buses! – fundamental studies from Riccardo Parmeggianni. These include:

And L. J. Sackville's 'The Inquisitor's Manual at Work', Viator 44 (2013), 201-16, suggests that some time to come another bus may be leaving the depot...
New anthology...
A big welcome to The Cathars and the Albigensian Crusade: A Sourcebook, edited by Catherine Léglu, Rebecca Rist and Claire Taylor (Routledge: London and New York, 2014), xxii + 238 pp., ISBN 9781408255506.

Looking back, it now seems clear that the major anthologies of texts in translation were published over a very short period – Wakefield and Evans (1969, reprint 1990), Wakefield (1974, Heresy, Crusade and Inquisition, pp. 194-258), Moore (1975), Peters (1980). So, there has been a long gap, now at last ended by this collection. It concentrates sharply on genres of text upon which its editors are expert - papal letters (Rist), troubadour poetry (Léglu) and inquisition depositions (Taylor): a very good idea, crisply executed, it produces a splendid book. Reviews: Sehepunkte, 2015 no 6; French Studies 68 (2014), 536-7.
...And a new edition
The Cathars and the Albigensian Crusade: A Sourcebook can be seen as in some ways a companion to the second edition of Malcolm Barber's The Cathars: Dualist Heretics in Languedoc in the High Middle Ages (Pearson: Harlow etc, 2013), xviii + 339 pp, ISBN 9781408252581. In our view this is the finest general account, based on very deep knowledge of the subject, written with great style and clarity, and always very helpful to the reader. The first edition was in 2000, since which date debates about the reality of Catharism have become ever more intense, as Malcolm Barber notes (p. xv). Additions in the text, notes and further reading help steer the reader through the controversy.
Heresy and Inquisition in the Middle Ages
York Medieval Press's sub-series 'Heresy and Inquisition in the Middle Ages' is rapidly establishing itself at the forefront in this area.

No 1 is L. J. Sackville's Heresy and Heretics in the Thirteenth Century: The Textual Representations (York, 2011); ISBN 9781903153369, xii + 224 pp). It received brilliant reviews (see Jeremy Catto, English Historical Review 127 (2012), 1486-7), and went into paperback in 2014 (ISBN 9781903153567). Reviews: H-Soz-Kult, 24.03.2013; Catholic Historical Review 98 (2012), 362-3; Church History 82 (2013), 179-81; English Historical Review 127 (2012), 1486-7; History 97 (2012), 310-11.

No 2 is Claire Taylor's Heresy, Crusade and Inquisition in Medieval Quercy (York, 2011); ISBN 9791903153383, xvi + 277 pp. The book's importance is recognised in the reviews, the most detailed and perceptive account being perhaps that by Chris Sparks in Nottingham Medieval Studies 58 (2014), 280-84. Reviews: The Medieval Review, 13.03.07; Catholic Historical Review 98 (2012), 539-40; Nottingham Medieval Studies 58 (2014), 280-4.
And Chris is the author of no 3, Heresy, Inquisition and Life Cycle in Medieval Languedoc (York, 2014), xii + 170 pp, ISBN 9781903153529. This is one of the most grippingly readable of all modern monographs using inquisition records from Languedoc, because of the directness of style and skill in telling the stories, and at the same time the lateral thinking that lay behind the research idea makes it one of the most intellectually original among them. Reviews: The Medieval Review, 15.03.19; English Historical Review 130 (2015), 1207-1209.
Little foxes, gathered together
Lorenzo Paolini is mainly known to Anglophone readers for his magnificent chapter 'Italian Catharism and written culture', published in the 1994 collection Heresy and Literacy, 1000-1530. For many decades he has been one of the two leading lights in the study of medieval heresy and inquisition in Italy – he in Bologna and Grado Merlo in Milan. He has been the doctoral supervisor of many of the historians of the next generation, including Caterina Bruschi and Riccardo Parmeggianni, and has published many very important articles – many not so easy to find in English libraries. A selection has now been re-published, with an acute historiographical introduction by Riccardo Parmegianni: Le piccole volpi: Chiesa ed eretici nel medioevo (Bononia University Press: Bologna, 2013), 271 pp, ISBN 9798873959052. Watch the Author and editor in presentation of the book 9 May 2015, on YouTube.
The War on Heresy
R.I. Moore's The War on Heresy: Faith and Power in Medieval Europe attracted a great deal of attention when it was first published in 2012, as well as exceptionally favourable reviews, notably from Diarmaid MacCulloch writing in the Times Literary Supplement, 4 July 2012, and Ian Forrest in the American Historical Review 118.4 (2013), 1137-1139. It has now been issued in paperback, Profile Books, London, 2014, ISBN 9781846682001. We remind readers that fuller annotation of the chapters in The War on Heresy is available at Bob Moore's website.
A publishing mystery...
Pope John Paul II combined being academic in outlook with his policy of apologies for the Church's past faults. Before the apology, you did a bit of history. So he started this with the question of inquisition, summoning world experts to have a seminar in front of him in 1998. Great historians like Grado Merlo, Jean-Louis Biget and Lorenzo Paolini read their papers with the Pope listening, and these and others were published by the Vatican: L'inquisizione. Atti del Simposio internazionale, Città del Vaticano, 29-31 ottobre 1998, ed. A. Borromeo (Biblioteca Apostolica Vaticano: Rome, 2003); 788 pp, ISBN 8821007618. The press release that accompanied the publication can be read here.

Inspired by this – or directed? - the Dominicans held their own seminars, interrogating the past of Dominicans as inquisitors. They started in 2002, and the first three seminars were published with great efficiency and speed. The first one, medieval, was Praedicatores Inquisitores – I: The Dominicans and the Medieval Inquisition. Acts of the 1st International Seminar on the Dominicans and the Inquisition, Rome, 23-25 February 2002 (Institutum Historicum Fratrum Praedicatorum: Rome, 2004); 816 pp. (Review article by E.M. Peters, 'Quoniam abundavit iniquitas: Dominicans as Inquisitors, Inquisitors as Dominicans', Catholic Historical Review 91 (2005), 105-121)

There was a fourth Dominican seminar, held in 2009, with many famous historians, for example Christine Caldwell Ames. But their papers were never published, and the series ground to a halt. What happened?
Heresy and the Making of European Culture
A big welcome to Andrew P. Roach's and James R. Simpson's very stimulating edited collection, Heresy and the Making of European Culture: Medieval and Modern Perspectives, Ashgate, Farnham, 2013 (ISBN 9781472411815). The editors and contributors have got away from the usual chronologically and geographically tight confines of the subject – so there are three chapters of eastern and orthodox Christianity, and 'heresy' in twentieth-century communist Poland. They have also tried to expand the range of evidence used. A striking example of this is an attempt to link folk-tales recorded in the Balkans in the nineteenth century with medieval heresy. This book provides a rich, varied and tasty smorgasbord for the reader: many very well-known and established scholars (such as James Given, Catherine Léglu, Georg Modestin, Alexander Murray and Claire Taylor) and many younger and less well-known ones, all very worth reading, and many on sparkling form.
In recent years, the two most important studies of inquisition in southern France?
There is the magisterial account of inquisition and heresy in Montauban by Jörg Feuchter, Ketzer, Konsuln und Büßer. Die städtischen Eliten von Montauban vor dem Inquisitor Petrus Cellani (1236/1241), Spätmittelalter, Humanismsus, Reformation 40, Mohr Siebeck, Tübingen, 2007 (ISBN 9783161492853). This contains remarkable use of Montauban archival material to underpin a prosopographical approach to the families tainted with heresy, and equally remarkable detective work – exciting as a thriller – in the finding of a solution to a puzzle, why the convicted individuals got off. Anglophone readers should note that both are outlined in English in one of the German on-line reviews.
There is another work of great importance to set alongside Feuchter's. It is not a self-standing book, and was written in French and published in Italy – some or all of which may have contributed to its not attracting the notice it deserves. The inquisition records of Languedoc are abundant, and the outlines of the history of inquisition there are – even if contested – well-known. But what about the south-east, Provence? At some stage the Franciscans took over the job, that is known, but how and when? What records are there, if any? The picture has been dimmer. For a long time the publications of a great French medieval historian, Jacques Chiffoleau, have shown that he is the Master in this area. Eventually the master spoke . There appeared a conference volume containing a chapter by Chiffoleau that is nearly as long as a book. All of Chiffoleau's expertise and unparalleled knowledge of the evidence in this region underpin an absolutely outstanding general account of Franciscan inquisition in the region: 'L'inquisition franciscaine en Provence et dans l'ancien Royaume d'Arles (vers 1260 – vers 1330)', in Frati minori e inquisizione: Atti del XXXIII Convegno internazionale, Assisi, 6-8 ottobre 2005 (Fondazione Centro Italiano di Studi sull'Alto Medioevo, Spoleto, 2006 (ISBN 8879889303), pp. 153-284. This was followed shortly afterwards by a similarly remarkable general account of Waldensians in the region, co-written by Simone Balossino, 'Valdesi e mondo communale in Provenza nel Duecento', in Valdesi medievali: Bilanci e prospettive di ricerca, ed. M. Benedetti, Claudiana, Turin, 2009 (ISBN 9788870167740), pp. 61-102.