Honorary Degree for Helen McCrory
Posted on 15 July 2016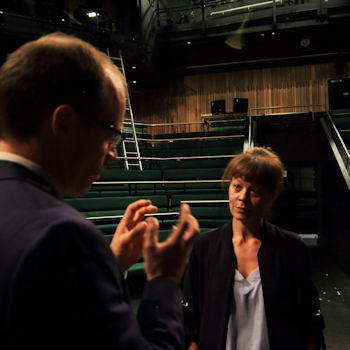 Award-winning British actress Helen McCrory has received an honorary degree at our summer graduation.

Prior to receiving the award, Helen visited the department and met with a small number of staff and students. She was very impressed with the facilities and is keen to develop a relationship with the department.

Helen has performed in numerous theatre productions, including at the Royal National Theatre. Her film and television roles include her portrayal of Cherie Blair in The Queen, Narcissa Malfoy in three of the Harry Potter films and Polly Gray in Peaky Blinders - for which she won a Best Actress Award.

In 2016, she will appear at the National Theatre, London in The Deep Blue Sea, and is currently filming We Happy Few, directed by Lone Scherfig.