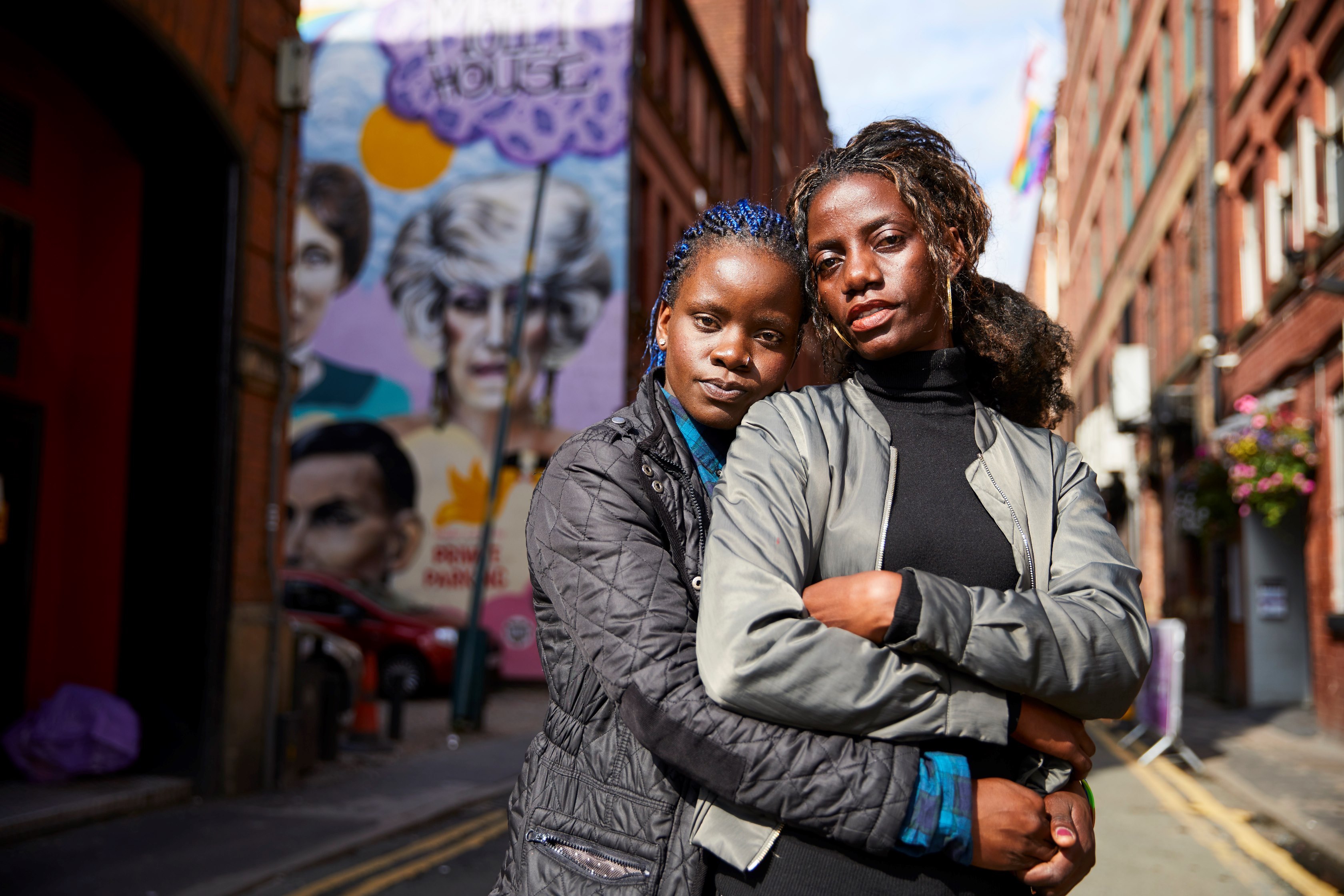 ice&fire theatre production: This Is Who I Am
Date and time:

Thursday 10 February 2022, 7.00pm to 8:30 pm

Location:

Scenic Stage Theatre
Admission:

https://tftv.ticketsolve.com/shows/873630665
Event details
7-7.45pm (45mins) Actors For Human Rights rehearsed reading
7.45 - 8.30pm (45 mins) - Q&A discussion
This event is open to all TFTI staff and students.
To book tickets please follow the Ticketsolve link here.

Then they separated us. We tried to say no, we applied for asylum as a couple. They say we don't have any civil evidence that we are a couple. And we're like - how can we show you any civil evidence if homosexuality is forbidden in my country? Would you like us to go back, get married and get killed?
Read by actors and performers, This Is Who I Am is a piece of documentary theatre sharing first-hand accounts of LGBTQI+ people seeking asylum, their experiences on arrival in the UK and the particular challenges they face in undergoing the UK asylum process.
Trigger Warning: Please note that the testimonies include accounts of state, sexual and homophobic violence and a suicide attempt.
ice&fire are a theatre company dedicated to exploring human rights stories through performance, putting human rights at the core of everything they do to make accessible theatre for a wide range of audiences across the UK.
The Actors For Human Rights project is ice&fire's outreach programme, presenting readings of first hand accounts of people's experiences relating to a range of human rights themes.
Sebastian Aguirre, director of Actors For Human Rights is a queer human rights activist and theatre practitioner from the Chilean refugee diaspora in the UK.
ADDITIONAL VERBATIM THEATRE PRACTICES PRESENTATION
ice&fire will be giving a presentation about verbatim theatre and ice&fire's theatre practices prior to this event. You can find out more and book a slot here.
PLEASE NOTE: We are working hard in covid conditions to reinvigorate TFTI's programme of visiting practitioners, events and masterclasses. Where possible we are doing our very best to make these in person and face to face. Please support our commitment to bringing you the leading industry professionals and help us to create a lively and engaged TFTI community. Whether for in person, or online events - if you sign up, please remember to show up! :)
A performance of verbatim text from accounts of LGBTQI+ experiences of the UK asylum process by ice&fire theatre.