Supporting autistic adults without learning disabilities: what does the evidence tell us?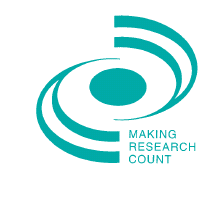 Wednesday 15 January 2020, 10.00AM to 1.00pm
Speaker(s): Professor Bryony Beresford, University of York
Professor Bryony Beresford is a health and care services researcher and co-Director of the Social Policy Research Unit at the University of York. She has carried out a number of studies on autism across the life-course. Two of her recent projects have looked at the mental health and social/care needs and experiences of autistic adults without learning disabilities and models of care and support.
At this event Bryony will present on the ways local authorities and Local Autism Partnership Boards have responded to the Autism Act and government autism strategies, looking specifically at diagnostic and post-diagnostic support, including low intensity, long-term support, and how to ensure sustainable, autism-specialist care and support for autistic adults without LD. She will also share findings on the ways autistic adults use third sector/peer support networks and communities.
Location: Ron Cooke Hub, Deramore Lane, Heslington York, YO10 5GE
Admission: For subscribing organisations this is an adult services event. For others there is a fee of £95. Bursaries are available for students, staff and service users, as well as for volunteers from voluntary groups, community groups and charities; please ask for details.
Email: spsw-mrc@york.ac.uk
Telephone: 01904 321237