Supporting autistic adults without learning disabilities: what does the evidence tell us?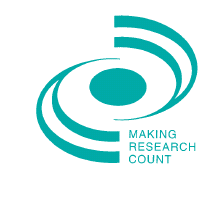 Wednesday 15 January 2020, 1.15PM to 4.30pm
Speaker(s): Professor Bryony Beresford, University of York
Professor Bryony Beresford is Co-Director of the Social Policy Research Unit at the University of York. Bryony has led numerous projects, employing a wide range of research designs and methods. Much of her earlier work concerned children, young people and young adults with long-term or life-limiting conditions or impairments.
More recently, her portfolio of work has expanded to include other populations including autistic adults and frail older people.
This event will see Bryony connect practitioners with her wide ranging knowledge of relevant research in this field.
Location: TBC
Admission: For subscribing organisations this is an adult services event. For others there is a fee of £95. Bursaries are available for students, staff and service users, as well as for volunteers from voluntary groups, community groups and charities; please ask for details.
Email: spsw-mrc@york.ac.uk
Telephone: 01904 321237