Hospital social work; under-recognised and under-valued?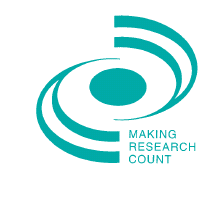 Wednesday 6 March 2019, 1.30PM to 4.30pm
Speaker(s): Jo Moriarty, King's College London
Jo Moriarty is a Senior Research Fellow, and Deputy Director of the Social Care Workforce
Research Unit (SCWRU) at King's College London. She is particularly interested in the translation of research into practice, and people's experience of social care services. Jo authors resources aimed at summarising research findings for practitioners and aiming to critically appraise recent social care findings in an accessible way.
She is currently working on a review of hospital social work for the Department of Health. Jo's findings will cover the role of hospital social work in both adults and children.
Location: York Pavilion Hotel, YO10 4PJ
Admission: For subscribing organisations this is an children's and adult services event. For others there is a fee of £95. Bursaries are available for students, staff and service users, as well as for volunteers from voluntary groups, community groups and charities; please ask for details.
Email: spsw-mrc@york.ac.uk
Telephone: 01904 321237