'Young Smiles'; an intervention for children with mentally ill parents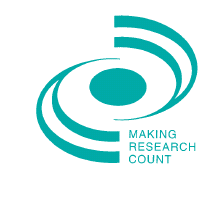 Thursday 9 May 2019, 10.00AM to 1.00pm
Speaker(s): Dr. Lina Gega, University of York
One of Lina's current research projects is on interventions with children and young people who are affected by, or at risk of, mental health problems. 'Young Smiles' is a three year community-based research project to improve the quality of life in children of parents with serious mental ill-health. The research was carried out in partnership with the NHS, NSPCC and Barnadoes.
Lina will present the findings of the research and introduce delegates to the delivery manual that is designed to upskill health and non-health professionals and others to deliver standardised interventions to support mental health.
Location: York Pavilion Hotel, YO10 4PJ
Admission: For subscribing organisations this is an children's services event. For others there is a fee of £95. Bursaries are available for students, staff and service users, as well as for volunteers from voluntary groups, community groups and charities; please ask for details.
Email: spsw-mrc@york.ac.uk
Telephone: 01904 321237