Adolescent Neglect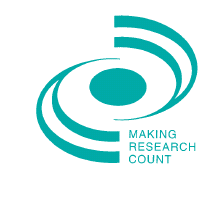 Thursday 14 March 2019, 9.30AM to 12.30pm
Speaker(s): Mike Stein & Phil Raws
Neglect is known to be the most common form of intra-familial maltreatment for adolescents and yet was once the Cinderella subject in academic studies of children and young people. Thankfully this is no longer the case and Phil Raws and Mike Stein will present an update on their work, including two published studies which have looked at;
How to measure young people's experiences of parental care and support – and explore when parenting input is so infrequent it becomes neglectful.

How many 14 and 15 year olds in England are 'neglected'.

How different the lives of neglected teens are from peers who experience better care and support from their parents.

Assessing and responding to neglect.
This event will consider the complexity of adolescent neglect and the need to improve policy and service responses to address it.
Location: York Pavilion Hotel, YO10 4PJ
Admission: For subscribing organisations this is a designated Childrens Services event. For others there is a fee of £95. Bursaries are available for students, staff and service users, as well as voluntary groups, community groups and charities; please ask for details.
Email: spsw-mrc@york.ac.uk
Telephone: 01904 321237