Signs of Safety: What can change, and what's harder to change?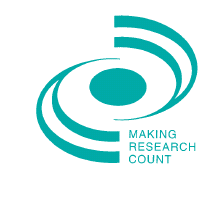 Monday 10 December 2018, 10.00AM to 1.00pm
Speaker(s): Jo Moriarty, King's College London
Jo Moriarty is a Senior Research Fellow, and Deputy Director of the Social Care Workforce
Research Unit (SCWRU) at King's College London. She is particularly interested in the translation of research into practice, and people's experience of social care services.
In this seminar, Jo will talk about SCWRU's evaluation of Munro, Turnell and Murphy's Signs of Safety approach to child protection casework.
She will discuss some of the challenges faced by the pilot local authorities in implementing Signs of Safety, highlighting aspects that were more amenable to change and those that were harder.
The seminar aims to be a dialogue, with delegates' insights and experiences being welcomed.
Location: York Pavilion Hotel, YO10 4PJ
Admission: For subscribing organisations this is an children's services event. For others there is a fee of £95. Bursaries are available for students, staff and service users, as well as for volunteers from voluntary groups, community groups and charities; please ask for details.
Email: spsw-mrc@york.ac.uk
Telephone: 01904 321237