Decision-making and outcomes for maltreated children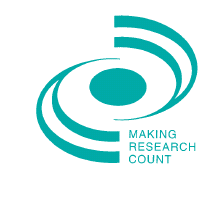 Thursday 9 November 2017, 9.30AM to 12.45pm
Speaker(s): Nina Biehal, Helen Baldwin & Linda Cusworth, University of York
Which maltreated children become looked after and which are placed on child protection plans?
In what circumstances are some children placed in care while others are supported at home? Crucially, what are the outcomes for these two groups of children?
This session presents the findings of an important new study which compared decision-making and patterns of placements for ​​​​​young ​children referred due to child protection concerns who either became looked after or remained at home on child protection plans, providing new evidence on thresholds for placement. It also compared mental health and education outcomes for these children, finding that outcomes for children in care ​were more positive​ than previous research has suggested and exploring why this might be.
Delegates attending this event will get the chance to hear from members of the research team, and have the opportunity to reflect on and discuss the research findings.
Bursaries are available for students, staff and service users, as well as for volunteers from voluntary groups, community groups and charities; please ask for details.
Location: Conference Suite, Innovation Centre, York Science Park, University of York
Email: spsw-mrc@york.ac.uk
Telephone: 01904 321237