Adults at Risk: the problems of gambling and hoarding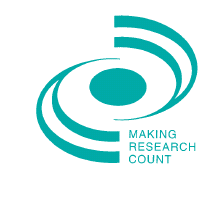 Monday 23 April 2018, 1.30PM to 4.30pm
Speaker(s): Professor Jill Manthorpe, King's College London
Opportunities to gamble have boomed over the last decade in England. A recent study by researchers at King's College London has examined the incidence of gambling-related harm for adults at risk – including harm arising from abuse and neglect by those connected to adults at risk. The project gave particular emphasis to people with dementia, cognitive impairment and mental health problems. Findings included that there is a lack of attention to gambling by the social work profession, and that adults at risk are particularly vulnerable to the ease of availability of gambling. The study's impact will be an improvement to stakeholders' ability to identify and safeguard vulnerable adults in gambling environments.

At this event, delegates will also hear about current practice in another key problem area for adults at risk – hoarding. A presentation will be given which outline current practice in supporting people who are considered to exhibit problematic hoarding behaviour, and the connections with self-neglect and safeguarding. There will be an opportunity to discuss useful resources, and to debate cases from real practice examples – identifying, in particular, the value of multi-agency approaches combined with the effectiveness of having one professional coordinating the approach.
For subscribing organisations this is a Adult services event.
For others there is a fee of £95.
Bursaries are available for students, staff and service users, as well as for volunteers from voluntary groups, community groups and charities; please ask for details.
Location: Best Western York Pavilion Hotel, 45 Main St, Fulford, York, YO10 4PJ
Email: spsw-mrc@york.ac.uk
Telephone: 01904 321237