'Your Life Beyond Care' - what care leavers say matters to their well-being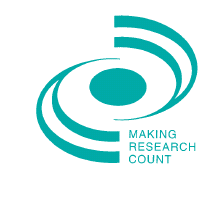 Thursday 1 March 2018, 9.30AM to 12.45pm
Speaker(s): Prof Julie Selwyn, University of Bristol & Dr Claire Baker, Coram Voice
Currently official statistics provide only a partial picture of care leavers' lives. Data focuses on where care leavers live and how they are doing in terms of education and employment. None of this information tells us about the experiences of care leavers from their own viewpoints: are they happy, safe and feel they are doing well?

The Bright Spots programme directly addresses these gaps in our knowledge by capturing what young people say is important to them. This session will describe the development of an on­line survey, Your Life Beyond Care, to measure the subjective well-being of care leavers. The survey has been co-produced with young people. Julie and Claire will describe the development of the survey; sharing the learning from the focus groups, research review and cognitive interviews. So far, the Your life Beyond Care survey has been piloted in 2 local authorities and key findings will be discussed.
For subscribing organisations this is a children's services event.
For others there is a fee of £95.
Bursaries are available for students, staff and service users, as well as for volunteers from voluntary groups, community groups and charities; please ask for details.
Location: Conference Suite, Innovation Centre, Science Park, University of York
Email: spsw-mrc@york.ac.uk
Telephone: 01904 321237