Social Work in Mental Health Settings: Roles and Tasks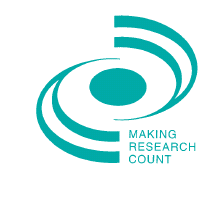 Thursday 6 July 2017, 9.00AM to 2.00pm
Speaker(s): Professor Martin Webber, University of York, Kim Woodbridge-Dodd, PhD student, University of Northampton & Mark Trewin, Bradford Council
Social workers are essential to mental health care but this can be missed or overshadowed
by NHS priorities. Delegates will hear about research which analyses mental health social
workers talking about being a social worker in NHS mental health teams and their social worker identity.
The findings will help to increase understanding and improve support in practice settings will benefit both those in training and newly qualified.
Delegates will also have the opportunity to hear about Bradford Council's experience of implementing Social Work for Better Mental Health, in particular within current policy context and changing priorities.
For subscribing organisations this event is designated a Childrens & Adults Services events.
For others there is a fee of £95.
Bursaries are available for students, staff and service users, as well as for volunteers from voluntary groups, community groups and charities; please ask for details.
Location: Conference Suite, Innovation Centre, York Science Park, University of York
Email: spsw-mrc@york.ac.uk
Telephone: 01904 321237