Improving outcomes for looked after children and care leavers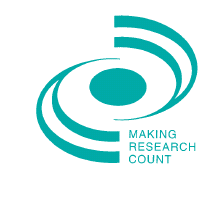 Thursday 4 May 2017, 12.45PM to 4.30pm
Speaker(s): Prof. Mike Stein, Dr Mark Kerr, Jo Dixon & Dr Claire Baker
This seminar will provide local authorities and providers of services for looked after children and care leavers with a summary of evidence and theory relevant to improving outcomes. It will also offer practical solutions to improving commissioning and practice to increase the number of children and young people who experience positive outcomes. Attendees will gain valuable knowledge and understanding to assist them in developing outcomes and associated indicators for evaluating the progress of children and young people. This will include a brief introduction to the principles of outcome monitoring and how services can better evaluate 'distance travelled' and if services are providing value.
The session will use findings from the Catch22 NCAS Corporate Parenting study and also from the recent evaluation of the New Belongings Programme to explore experiences of over 20 local authorities and will provide an overview of a new resource developed as part of the New Belongings programme to help local authorities to self-assess their leaving care services.
For subscribing organisations this event is designated a Childrens Services events.
For others there is a fee of £95.
Bursaries are available for students, staff and service users, as well as for volunteers from voluntary groups, community groups and charities; please ask for details.
Location: Conference Suite, Innovation Centre, York Science Park, University of York
Email: spsw-mrc@york.ac.uk
Telephone: 01904 321237