Hard to reach or easy to ignore? Involving people with dementia in research as advisers and participants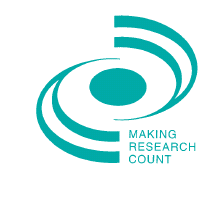 Tuesday 4 April 2017, 1.15PM to 4.15pm
Speaker(s): Kate Gridley & Nada Savitch
People with dementia are often excluded from taking part in research because of perceived difficulties in consent, capacity and communication.
But it doesn't have to be that way!
At this event you will hear from
Kate Gridley, a researcher who has successfully involved people with dementia in research as part of a study about life story work
Nada Savitch, a specialist in involving people with dementia. Nada helped start Alzheimer's Talking Point and Innovations in Dementia, and continues to fight to ensure that the voices of people with dementia are heard.
We will explore the challenges that involving people with dementia can present, and also hear about the things that can help.
For subscribing organisations this is an Adult Services event.
For others there is a fee of £95.
Bursaries are available for students, staff and service users, as well as for volunteers from voluntary groups, community groups and charities; please ask for details.
Location: Conference Suite, Innovation Centre, York Science Park, University of York
Email: spsw-mrc@york.ac.uk
Telephone: 01904 321237