Young People on the edge of care; innovative approaches to support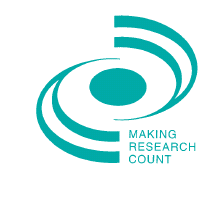 Tuesday 7 June 2016, 9.30AM to 12.15pm
Speaker(s): Jo Dixon & Byron Smith
‌‌‌‌This includes a review of the role of short term residential care (Funded by Action for Children and NSPCC). This short study explored current evidence on young people on the edges of care and support options for them and their families. It included a review of research and practice evidence to locate the 'edge of care' group and they types of support services and interventions available in UK and internationally for diverting young people from care, where safe to do so.
The study included a particular focus on the use of short term or 'respite 'options within residential settings, drawing upon innovative practice examples from UK local authorities and service providers.
Jo is committed to strengthening the links between research and practice by working directly with young people and practitioners and has been involved in setting up training schemes for young people leaving care.
This event will explore the concept of young people on the edge of care and will include
recent research on issues involved in locating the edge of care group
understanding the needs of this group
some current support/interventions aimed at adolescents on the edge of care
one local authorities approach to developing edge of care provision; using short stays as a preventative approach
opportunities for discussion on the implications for your service/practice
For subscribing organisations this is a Children's Services event.
For others there is a fee of £95
Bursaries are available for students and for staff and volunteers from voluntary and community groups and charities; please ask for details.
Location: Conference Suite, Innovation Centre, York Science Park, University of York
Email: spsw-mrc@york.ac.uk
Telephone: 01904 321237