Making Research Count events
Due to the ongoing Coronavirus outbreak we have temporarily suspended our programme of face-to-face events. However, we are working to bring you a programme of online support in the coming weeks. The content will be curated to reflect current times and key issues arising from them; we anticipate our first focus to be on domestic abuse, mental health, safeguarding and loneliness.

If you would like to be informed when this goes live, please sign up for our newsletter
Making Research Count promotes communication and knowledge sharing between academics and researchers and social work and social care practitioners to enable front line staff to benefit from the latest research and development. This is done through an ongoing programme of events, which is designed in partnership with the Continuing Professional Development teams of local authorities and other partners, as well as feedback from delegates at events.
The latest events are shown below.
We offer cost-effective membership subscriptions, pay as you go options and voluntary sector bursaries to ensure the events are accessible to all who can benefit from participation.
For more information get in touch by ringing +44 (0)1904 321237 or emailing spsw-mrc@york.ac.uk
Upcoming Making Research Count (York) events
The following events are in the process of being designed in an online pre-recorded format:
Understanding and Supporting Children with Harmful Sexual Behaviour
Tracy Almond, University of York & Adrian Smith, Yorkshire and Humber Forensic CAMHS
Isolation and Loneliness in People with Sight Loss in Care Homes
Mark Wilberforce, University of York
Older Men at the Margins: a Study of Older Mens' Experiences of Seeking Social Engagement and Combating Loneliness in Later Life
Paul Willis, University of Bristol
21st Century Contact: Young People In Care and their Contact with Birth Families via Mobile Communication Devices
Dr Jenny Simpson, University of Northampton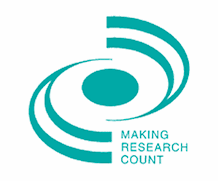 MRC Newsletters
For all the latest information about our news and events, please read the monthly newsletter:

MRC Newsletter June 2020 (PDF
, 233kb)

MRC Newsletter April 2020 (PDF
, 320kb)

Latest tweet
Making Research Count (York)
Department of Social Policy & Social Work
University of York
Heslington
York
YO10 5DD

Lisa Thurlow
MRC Administrator
Tel: 01904 321237
lisa.thurlow@york.ac.uk