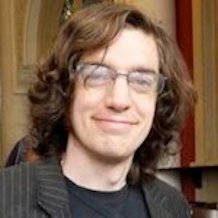 Railway official postcards, 1900-1914: Articles of art and advertising
Date and time:

Tuesday 15 March 2016, 6.30pm

Location:

Room AEW/003, Alcuin East Wing, Alcuin College
Admission:

is by free ticket only. Please book below.
Event details
Lifelong Learning Lectures
Before the First World War a craze for pictorial postcards swept the nation; in 1906 the Post Office handled an estimated one billion of these small card objects. The railway companies of Britain – who were engaging in ever more fierce competition for traffic – harnessed this craze to publicize their services, their brands and the attractions and resorts they served. Between 1900 and 1914 they issued millions of official postcards, with the biggest producer, the London & North Western Railway, selling over 11 million by the war. The issuing of pictorial postcards was not however on the periphery of railways' advertising efforts in this period, and using the North Western as a case study, postcards will be shown to have played an important part in how the railways built up marketing skills and knowledge.
Other lectures from the Centre for Lifelong learning include:
Dr David Turner, Centre for Lifelong Learning