Engineering Management: Projects
Strategic ALignment of Electrical and Information Engineering in European Higher Education Institutions (SALEIE)
Members: 45 Partners across Europe
Funded by: European Union
Start Date: October 2012
The aims of this project are to investigate and explore these challenges and to:

Build a shared understanding of the skills and competence needs of graduates to help European Companies respond to the current global technical challenges.

Enhance current understanding of academic programmes and modules in terms of technical content and level of learner achievement as a means of improving clarity of learner skills and competence for mobility, academic progression and employment. At present careful scrutiny of application forms is often required when learners apply for academic experiences (such as work placements and ERASMUS exchanges) to fully understand how well the learner meets pre-requisite requirements; and how exchange programmes meet home institution requirements.

Build a common understanding of current practices and issues associated with marketing programmes and the support of students from unconventional backgrounds and those with special needs. In this context special need are taken to include, but not be limited to students with: physical mobility problems; dyslexia and dyspraxia; visual and audio impairments; aspergers, autism, depression, anxiety. Students with special needs often require adjustments to be made to infrastructure and teaching practices, adjustments that need to be carried out with sensitivity to the students involved.
GENIUS

Members:
A E Ward
Dates:
June 2008 - January 2005
The project is structured around multifaceted incremental work plan combining novel content design based on new pedagogical paradigms blended with the e-learning environments to facilitate hybrid mode of delivery. This is combined with series of educational experiments on the target learner groups with possibilities to adjust the approach and disseminate the interim and final results.
Our pedagogical approach is based on the educational model which assumes that the learning process is an interactive process of seeking understanding, consisting of three fundamental components: Conceptualization, Construction and Dialogue. The relevant modules of the New Curricula are mapped onto these three components and a hybrid way of delivery is investigated through different scenarios.
Our understanding is that the success of GENIUS will not lie upon the sophistication or innovation of its technology, important though this is, it will be determined by the effectiveness and creativeness of the pedagogical approaches that tutors on-line use to motivate, stimulate and engage their students in an exciting learning opportunity. Remember that the delivery is not learning nor can it imply that learning is taking place
.
We base our approach focusing on Construction and Dialogue phase of the learning process and on the metacognition. Thus we are investigating how to translate learning from theory into practice and especially in the case of e-learning, using digital tools, digital resources and digital communications.
Therefore in this project we are interested in moving from a simple mimicking of the face-to-face learning using electronic media towards communities of practice. In particular we investigate how combining the existing software of the partners and innovative pedagogical paradigms we can design a collaborative e-learning environment with higher functionality.
Our technological approach, since a variety of e-learning platforms already exist, is to propose an environment to be used as an integration platform to facilitate the use of already existing ones. We are also faced with the task that different partners could use different learning platforms and we have to work together. In our case we also have to facilitate both synchronous and asynchronous modes of delivery. BT through Support IT contributes with "LearnLinc" system, offering white board, audio and videoconferencing, streaming video and extensive administrative functions. Intel contributes with their advanced prototype eCDS (Content Distribution Software), which offers innovative and efficient mechanisms for distributing rich multimedia content, addressing many of the concerns associated with network bandwidth. The University of Reading is working with Emory University (USA) in the last few years in developing the Collaborative Computing Framework (CCF). CCF offers integrated framework for collaboration and supports application sharing, computation sharing, data sharing and communications and facilitates peer-to-peer approach. Moreover since most of the learning is happening through interaction, a collaborative environment capabilities will provide an excellent framework. We are investigating the use of IBM's Learning Spaces and "Domino" software, for integrating Learning Management System (LMS) features in the environment.
To validate our approach we are running a set of experiments testing different instruction and content delivery paradigms based on our pedagogical approaches and the functionalities of the existing software on the first stage and further we plan to blend them into evolving collaborative e-learning environment on the second stage. An important and integral part of the whole process is the evaluation and the feedback.
We believe that the project has the following strengths:
an integrated approach of new pedagogical paradigms and advanced technology which offers a multifaceted range of learning experiences, opportunities, inclusion and accessibility, which could not be provided through traditional delivery mechanisms;
possible scalable solution, that further can be customized by others and easily adapted;
modularization and standardization by basing our approach on the emerging e-learning standards like SCORM and thus allowing re-usability of the content
the development of the blended open collaborative learning environment based on the leading edge technological capability offering an innovative alternative to the existing technologies.
GENIUS @ York

Members:
A E Ward
Dates:
June 2008 - January 2005
An on-line resource for development of Project Management skills. Check out "Project Management" and "Graphics Version" in the "Showcase" section to see the full learning resource.
PanICT
Members:
A E Ward
Dates:
June 2008 - January 2005
The PanICT Project looked at the generic job profiles proposed by the Career-Space consortium and transformed them into a "Passport for the ICT Industry".
There were two main outputs of the project, firstly the specification for a Passport and secondly a document which documented the development of an assessment framework for behavioural skills. The framework used as its basis, the Skills Framework for the Information Age (SFIA) and demonstrated that behavioural skills can be 'leveled' against the framework in a meaningful and usable way.
Tempus Vision: New Vision of Engineering Economy Teaching
Members:
A E Ward
Start Date:
June 2008
The pilot Engineering Economy project provides the trainees with fundamental knowledge, skills, general principals and methodologies of the engineering economy to enhance their economical decision-making ability. Although the training will be given to engineers and engineering students, the published developed material may be used for accounting, economics, finance, and management students.
Project Name: New Vision of Engineering Economy Teaching - VISION
Project Reference: M003A04
Consortium Partners of the Project: The contractor: Naples Federico II-Italy, Prof. Renato Rizzo. The coordinator: FECU-Egypt, Dr. Sayed Kaseb. Partners: University of York-UK, Prof. Tony Ward, and TEI of Piraeus-Greece, Dr. Emilia Kondili.
Eligibility period: July 2004 – October 2005
Contact Person: Dr. Sayed Kaseb, Faculty of Engineering, Cairo University
Mission: Development of private sector, especially small to medium sized enterprise, using engineering economy principals and applications.
Vision: This pilot project may be extended to teach a complete course or even semester in EU-Countries, or by EU-Professors in Egypt, as a requirement of completion of a certain Egyptian program.
Objective: Participation of Egyptian staff with EU-staff in training post/under graduate students on Engineering Economy (EE), and development of a prototype EE educational material that will include the usage of most recent teaching facilities in addition to a wide spectrum of model applications.
EIE-Surveyor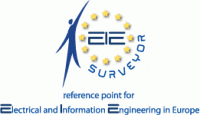 Members:
A E Ward
Website:
http://www.eie-surveyor.org/

Dates:
October 2005 - September 2008
Project Nr.
225997-CP-1-2005-1-FR-ERASMUS-TNPP
EIE-Surveyor is an ERASMUS thematic network which is funded by the European Commission for a three-year period (October 2005-September 2008). Launched as an answer to a call for propositions from the European Commission, the aims of the project are globally to reflect and make concrete propositions for the problem of mobility of students, readability of contents, recognition of diploma.
The project is organised as four main tasks, each responsible for an outcome of the project, together with the corresponding activities and dissemination strategy. The coordination between the tasks and the global dissemination strategy is ensured thanks to the managing team of the project.
Acting as a reference point for Electrical and Information Engineering in Europe, this project has been proposed and is achieved under the aegis of the EAEEIE (European Association for Education in Electrical and Information Engineering, www.eaeeie.org).
Objectives :
Reflection on generic competences and subject-specific competences in Electrical and Information Engineering (EIE)
Implementation of quality assessment methodologies on some educational resources available in EIE
Reflection and proposition of a methodology for accreditation, in order to enhance comparability and common certification procedures
Proposition of a census of the existing curricula in EIE in Europe, the multinational degrees, and the situation of the implementation of the Bologna-process in EIE, at the bachelor, master and PhD levels
Target groups :
Professional engineering associations, Life Long Learning institutions
Students, teachers and learners
Accreditation boards
Main activities :
Application of the TUNING methodology to EIE, to identify competences
Observatory on the degrees available in EIE in Europe, and state of the implementation of the Bologna-process
Quality assessment of some resources in EIE available through internet
Analysis of existing accreditation procedures, proposition of a methodology
Expected outputs :
Update of the monograph on the degrees and international degrees available in EIE in Europe
Guidelines for contents as generic competences and subject-specific competences in EIE
Guideline for a proposition for an accreditation methodology, together with a census on existing accreditation boards and methodology
Mediatheque of selected pedagogical resources available in EIE, with a quality assessment
Education for High Growth Industries Enterprise Project
Members:
A E Ward
Start Date:
January 2005
The Education and High Growth Innovation (EHGI) project studies the influence of university education on the motivation and capability of undergraduates to engage in entrepreneurial behaviour. Here entrepreneurial behaviour includes entrepreneurship both in its narrow sense of starting new enterprises, and in the broader sense of leading major innovation in existing companies. In focusing on high growth potential, the EHGI research team seeks to isolate factors that support the pursuit of this broad view of entrepreneurship in the sense of opening new markets supporting substantial and long-term growth rather than self-employment or the formation of lifestyle or niche companies. Equally important, the project is concerned with the factors that produce leadership of consequential if not radical innovation in established firms that feeds business transformation and growth. Our premise -- which is subject to test -- is that while there are differences in innovation inside and outside a firm, much of the student preparation that would foster one of these forms of innovation is valuable to the other. Examples important to both include skills and self-confidence in recognising new venture opportunities, planning new ventures, and putting plans into action.
The work has been sponsored by the Cambridge - MIT Institute. It was stimulated by earlier work at MIT, and results of studies of entrepreneurial education at the Universities of Cambridge and Strathclyde. Studies of entrepreneurship broadly defined led to views on the importance of using teams, open-ended projects, and engineering practice in teaching for shaping career choice and the persistent pursuit of innovative behaviours that are being tested across a range of institutional settings that now involve the Universities of Cambridge, Edinburgh, Lancaster, Sheffield, Strathclyde, York and MIT.
The effort brings together colleagues from these universities to collaborate on research concerned with educational outcomes that are matters of capability, motivation and intent. It is hypothesized that separate from the quality of education and a student's understanding of the theory of engineering or other technical disciplines, the form and experience of instruction has a major influence on the student's future choices and performance. In particular, the study is concerned with the teaching and experience of engineering practice, including work on unstructured problems and work in teams, and the development of transferable work skills through working both alone and in groups. The project is studying:
Sense of mastery of analytic skills central to innovation,
Sense of mastery of social and business skills at work that predict leadership and innovation,
Identity and career choice in their course of study, and
Intent to follow careers based on innovation and entrepreneurship.
EHGI began work in 2004 with a pilot study that tested its approach with a questionnaire given to 150 respondents, leading to revisions and a change in emphasis to pay particular attention to the role of industry experience. In Autumn 2004 a major field study was launched using both paper and on-line formats that collected data on 2700 undergraduates, and another 600 surveys using the same instrument were collected in Autumn 2005 and Autumn 2006. The results included further support for the conclusion that the effects of industry work placements are far less than expected, and provided evidence on the relative importance of classroom culture favouring entrepreneurship, industry experience, entrepreneurship courses and other factors on entrepreneurial self-efficacy and intention. A variety of conference papers have been presented from this work, much of it pointing to the importance of authentic experience as central to the development of venturing and technology self-efficacy, and entrepreneurial intention.
The initial EHGI work has spawned a number of derivative studies, a significant current one being into the effectiveness of industrial placements. This study was start two years ago with a pilot survey of 115 students and currently has a sample size of over 250. The survey looks at both the pre-placement 'matching' of student to industry placement and in the antecedents of a value adding industrial placement.
Earlier work on entrepreneurship education and training programmes has also been brought under the auspices of the EHGI group. In the past, that work focused primarily on Enterprisers, a week-long event originally modelled on an initiative called LeaderShape at MIT. Since its introduction in the UK in 2003, Enterprisers has been offered nine times to over 550 participants from over 50 universities, serving as a continuing laboratory for the study of the pedagogy of entrepreneurship education and for the development of measures of educational gains. Its three-step pre-test, post-event test and six month follow-up survey design has proven particularly effective for separating short-term transitory change from enduring effects. Using the same research design, the metrics have also been used to evaluate the Scottish EDGE, a programme quite similar to Enterprisers except it also includes a six-week period of business consulting in teams. This work has begun an expanding programme of study that allows the comparative study of different approaches to entrepreneurship education using the same metrics.
.
The expanded use of EHGI's metrics was accelerated by a request in 2006 from the UK Science Enterprise Centres (UKSEC) organisation for a briefing of its members on the lessons learned from the EHGI work. An April presentation of EHGI research results has been followed by a training programme in September to teach participants from 12 UKSEC-member universities the use of the metrics with an open structure questionnaire that enables each local university to add its own research questions. Other workshops are planned for the 85 member universities of UKSEC, and for the SPEED programme led by the University of Wolverhampton. SPEED is a consortium of 12 other universities investing £4 million in experiments giving individuals their own start-up experience, and they are contracting for a similar training event and the use of the EHGI core measures.
The goal is to establish a widespread use of the EHGI metrics and research design, enabling a system to collect, analyse and compare results, providing benchmarks and insight into effective approaches and pedagogical content. EHGI will provide: continuing research on the metrics, including their improvement and establishing their external validity as trajectory metrics towards the pursuit of entrepreneurship, and the development of new measures; training for evaluators to strengthen substantially the rigor of entrepreneurship education assessment; and a repository for data collected using the EHGI core assessment measures, along with support for a continuing and widely distributed research activity determining the lessons that can be found when one looks across a broad and diverse number of entrepreneurship programmes.
EHGI holds two or three meetings a year to review progress, to improve or redirect sections of the common questionnaire, to share findings, and to form research teams to explore particular issues. The last workshop was held in Cambridge in July 2006, and included industry participation in a workshop that reviewed work on the role of industry work placements in the education and skills development of innovative scientists and engineers. That workshop led to a new project using the EHGI measures in a test-retest research design to evaluate the effects of industry sandwich years. The next EHGI workshop is planned for January 2007.
The Cambridge - MIT Institute has been funded by the UK Department of Trade and Industry, and has received a continuing grant under the US-UK Alliance programme to 2008. The EHGI work is in direct fulfilment of the CMI objective of identifying effective educational practice and the design of new model programme to test approaches to strengthening entrepreneurship in Britain.
The Skills Forge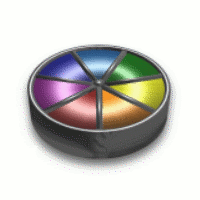 Members:
J C Carr, A E Ward, A Jackson
Website:
http://www.skillsforge.co.uk/

Start Date:
October 2003
The first version
Skills Forge began life within the automotive sector. A demonstrator package was produced to put our new skill vectoring concepts into practice using a skills framework based around a Business Improvement VRQ.
The software was piloted in partnership with the DTI and SEMTA (the Sector Skills Council for science, engineering and manufacturing technologies in the UK).
Graduate Professional Development (GPD)
Newer versions have been developed to support the University's GPD programme. This helps the University to fulfil its obligations to PhD students and to implement the recommendations set out in the QAA Code of Practice and in the Roberts review "SET for Success".
Skills Forge is now into its third year supporting almost 3,000 students, supervisors and administrators across all disciplines at the University. We are now working closely with the Enterprise and Innovation Office to offer a supported solution to universities throughout the UK.
Key Features for GPD
Research Skills and Training Needs Analysis
The Research Councils' Joint Statement of Skills (JSS) lie at the heart of Skills Forge. Students can analyse their competencies and reflect on their abilities before choosing suitable development activities.
Supervisors can view a skills overview of their students to see how things are progressing.
Course Booking Management
Skills Forge includes a comprehensive course booking utility. Students can search and book onto courses with fully automated waiting list management for courses that are oversubscribed.
A back-end admin function enables administrators to quickly configure new courses, print signin sheets, process attendance and view detailed reports.
Supervision Records
Students are encouraged to meet with their supervisor at regular intervals and discuss their professional development. These meetings can be recorded online with electronic signatures to lock the form.
Development Logs
Some suggestions for alternative (i.e. non-taught) development opportunities are included with facilities for students to record and reflect on any activities they are involved in.
Coupled with the course attendance records Skills Forge can provide a complete log of a student's development.
Timeline
A timeline provides an overview of tasks that students should be undertaking and/or thinking about at various stages of their PhD. For each task there are links through to the relevant tools within Skills Forge.
Diary
A calendar pulls together all development activities and meetings in chronological order and includes private notes, memos and action points.
For more details
Please contact Jonathan Carr on 01904 43 2833 or jonathan.carr@york.ac.uk