How robots are helping more York girls crack coding
Posted on 31 March 2016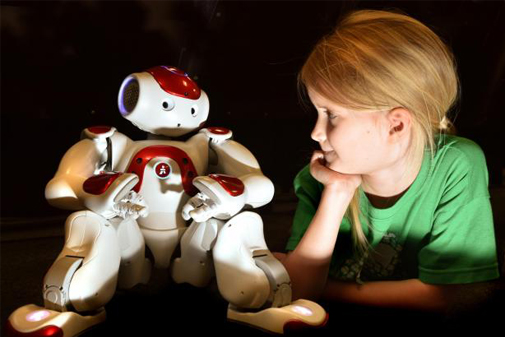 Among the activities on offer was the Scratch For Robotics software, used on the Raspberry Pi and Minecraft, and children were given the chance to meet real robots.
Lyndsay Wilkinson is Digital City executive with City of York Council, and said the event She said: "This was a more advanced session about how children could learn how to code at a better level following October's coding session and their work at school.
"It's a massive programme to try and get more people to gain from this profession and try to get more girls into coding as it's a male-dominated profession. Today's event was probably about a 50-50 split of girls and boys, which we're really pleased with."
The attendees at the event, which was sponsored by Boundless Networks and York Rotary Club, were all aged between 10 and 16, and were also taught how to make music on laptops with coding.
Lyndsay said: "Ultimately, they were creating dance music and had to learn coding to do so, it was quite technical. These kids are amazing."
For more information about future events go to codetrain.eventbrite.co.uk