Kibworth Beauchamp Grammar School 1958
Click here to see the History of the School by Bernard Elliott, here to see what the Victoria County History has to say about the school, here to see the report on the School prepared for the trustees in 1865 (possibly by the Rev. J B Hildebrand), here for the Scheme of Management under the Endowed Schools Acts 1869, 1873, and 1874, or here for an article by Betty Ward on Kibworth's Schools in thwe 1920s and 1930s. (The 1865 report and the article by Betty Ward are from the website of the Kibworth History Society.)
CREST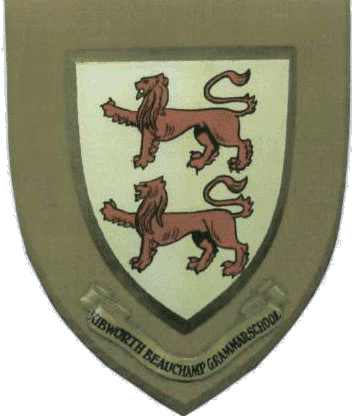 Other forms of the crest are available as crest2.gif (also transparent), crest1.jpg and crest2.jpg.
STAFF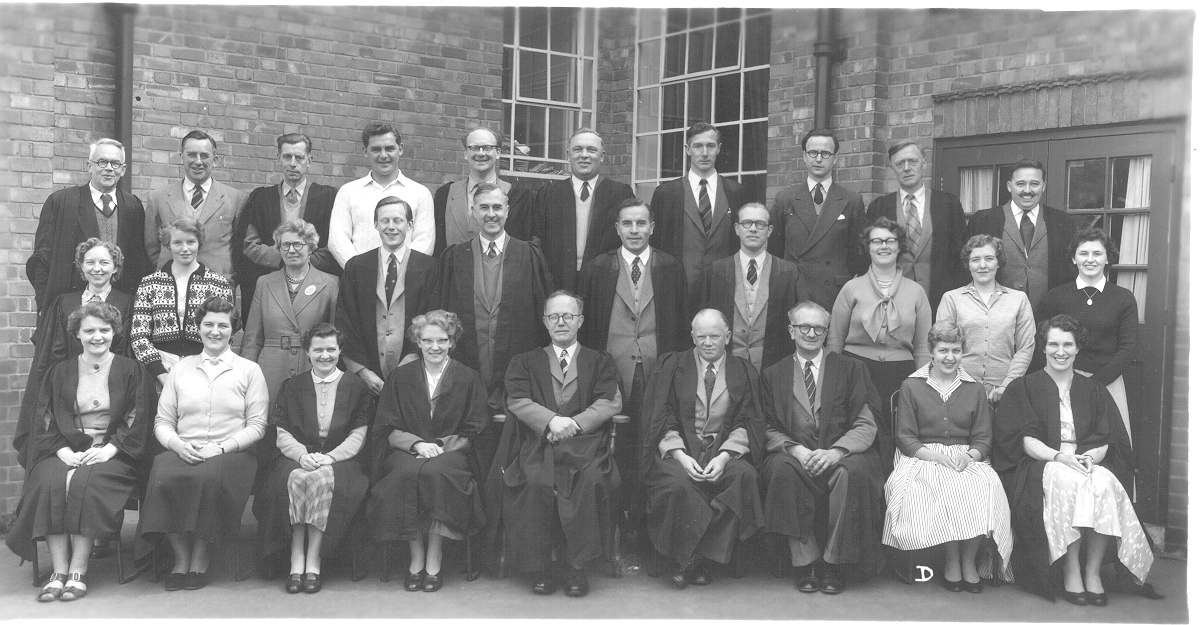 Back: E Swift, A S Bolton, F T Turner, M G Lubbock, M P Kaye, E Ridley Lewis, S J Surrey, J T Dwyer, P E Peters, J T Berry.
Centre: Miss J Deacon, Miss F J Matthews, Mrs V Clarke, I Stockley, H St G Cramp, E J Roberts, D Clow, Miss Breeze, Mrs Venable, Mrs Berkeley.
Front: Mrs B J Eastwood, Miss B H Miell, Miss E Griffith, Miss N Waddington, L T Daw, J W Martin, F L Turner, Miss P V Wallace, Miss E Harrison.
VI ARTS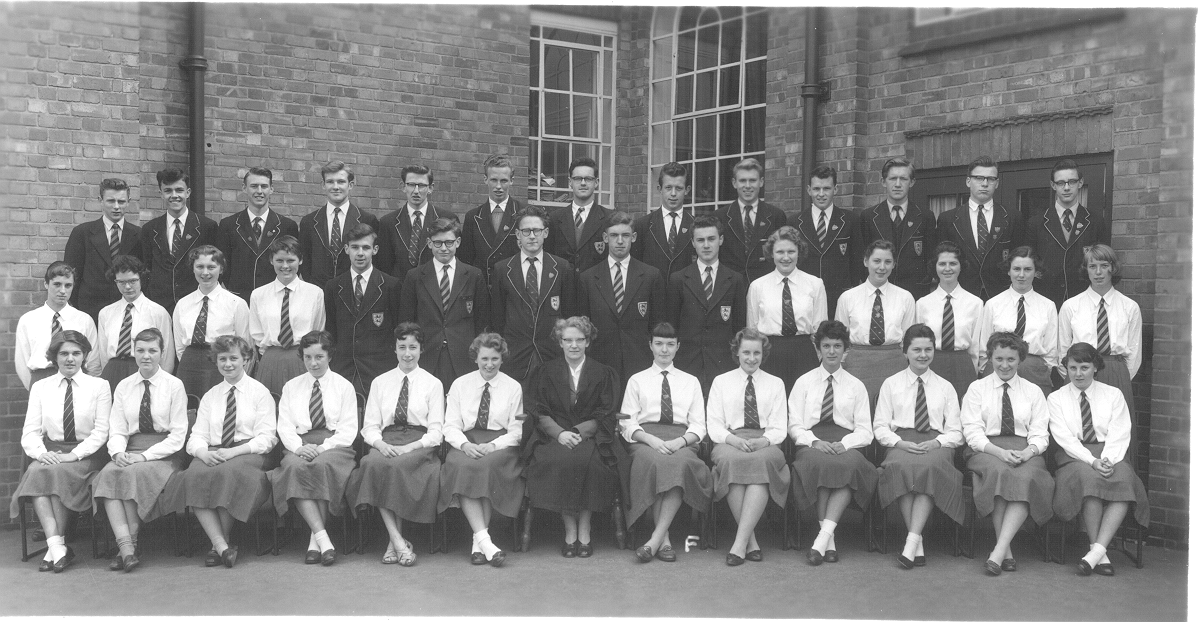 Back: A H Mitchell, R M Boulter, J A Chapman, J M Hepworth, G St J Scott, T M Buckler, P H Griffith, J C Whitman, K G Gunby, J B Roberts, B F Sawbridge, A R Carter, D Thompson.
Centre: Wendy Austin, Janet Burton, Caroline Wills, Julia Bowes, K W Smith, J R Hardy, R W Garrett, R M Hallam, G J Webb, Judith Skerritt, Gillian Symes, Winifred Kendall, ?, Veronica Wilks.
Front: Vivien Wade, Valerie Wilson, Sally Shipp, ?, Margaret Millard, Valerie Kirk, Miss N Waddington, Ann Pinnock, Patricia Lakin, Molly Hall, Nora Brown, Diana Coldwell, Diana Clark.
VI SCIENCE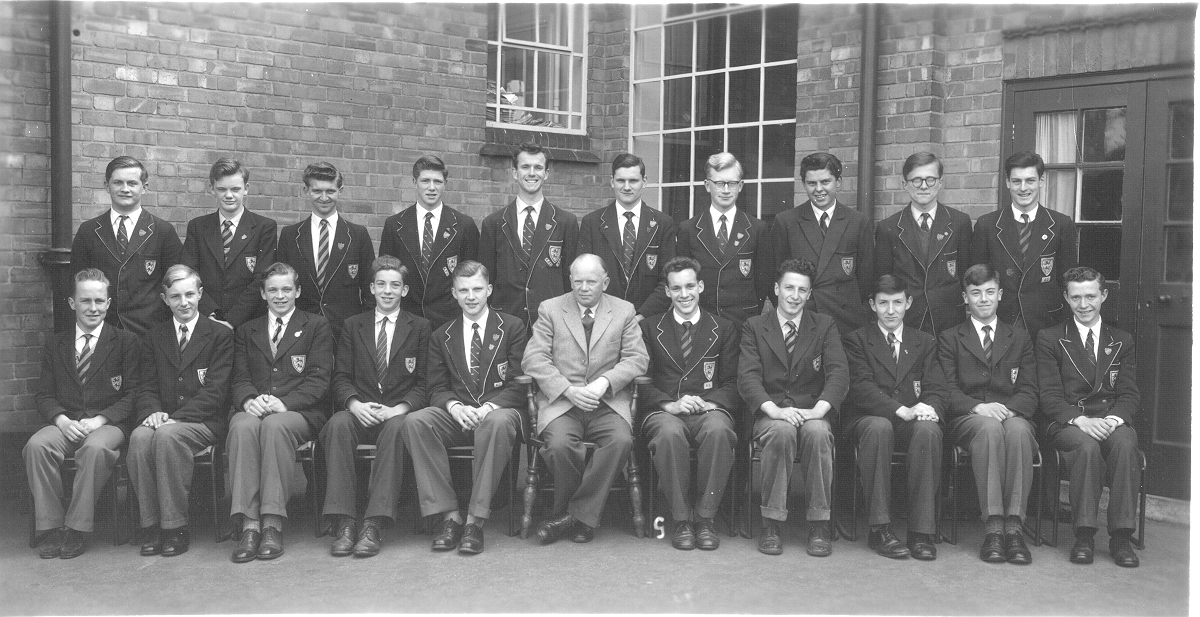 Back: P A Guest, C J Martin, R Yates, R Preston, J Goodacre, C H Willett, D M Collington, J Baker, P M Lee, R H Bowers.
Front: R Whitfield, K B Dillon, H M Batchelor, B D Roe, M A G Parker, Mr J W Martin, S Baker, J F Marchant, W T Peberdy, J H Burgess, A J Lawson.
ON HOLIDAY IN ROME, APRIL 1957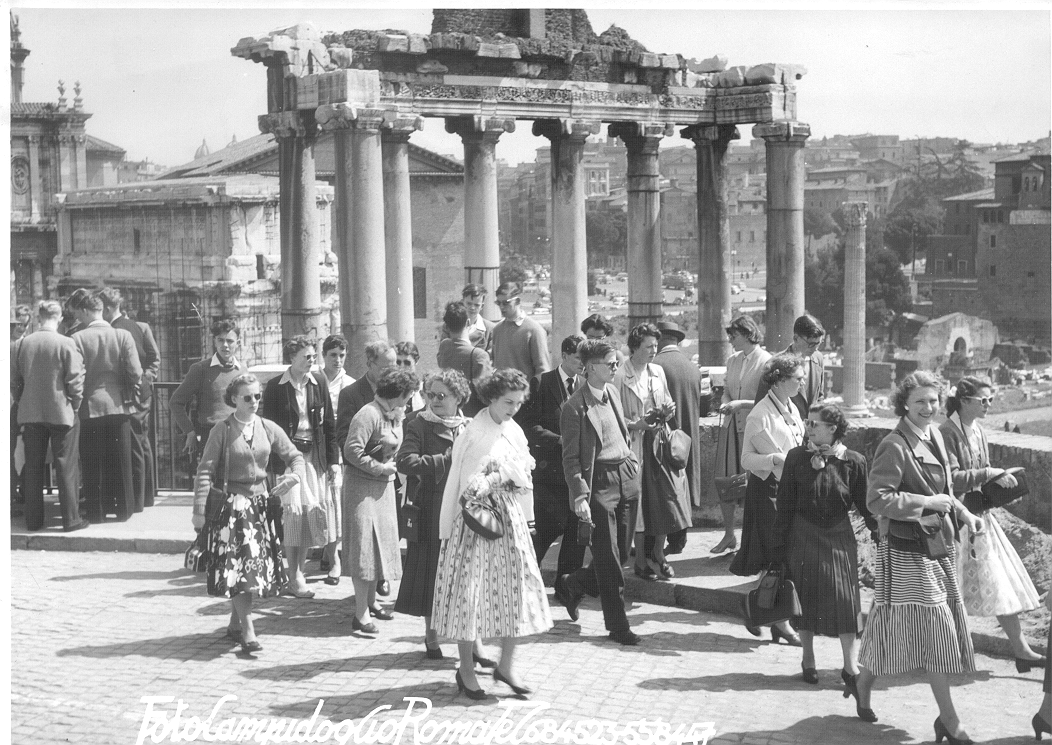 KEY TO ABOVE

Identified (left to right): Collington, Chapman, Boulter, M Jones, A Austin, Mr Dawe, Mrs Dawe, Miss Waddington, Griffith, Martin, V Wilson, Hallam, Willett, Lee, J Burton, The Guide, C Wills, Hardy, Miss Griffith, J Skerritt, S Fleming.
SOME SIXTH FORM PRIZEWINNERS
DON GIOVANNI
ANDROCLES AND THE LION
Left to Right: David Thompson (Metellus), David Collington (Caesar), Ken Gunby (Lion), David Worrall (Androcles), Judith Skerritt (Lavinia)
"THE SEXTET"
"THE OLD BUILDING" (from the School History)
THE SCHOOL HALL AS IT IS IN 2011
Click here to see the History of the School by Bernard Elliott
Click here to see the whole school in 1955
Click here to see the words of the school hymn

says you are visitor number

since 7 July 2014. [This counter is attached to the old www-users.york.ac.uk/~pml1/ site. When the site was moved to www.york.ac.uk/depts/maths/histstat/pml1/ on 5 June 2017, it stopped counting. SPE 2017/07/18]
Peter M. Lee
Revised 4 September 2014