The information on this page is meant as a guide if you feel you want more information before starting your course. The suggested reading is there to give you a taste of what you will be learning, it's not a requirement, just a way for you to get a head start and explore your interests in biology.
Get a taste of studying biology at university level with our 'Bugs, Brains and Beasts' online course.
You'll study topics including:
Microorganisms and the biochemistry of life
Neuroscience, learning and memory
Interaction of animals with the environment, ecology and conservation).
The course is free, has no entry requirements and is ideal for anyone considering applying to study biology at university.
The Bugs, Brains and Beasts MOOC is a great opportunity to refresh your A level knowledge in short, digestible chunks. Using research-based examples from our lecturers, it helps builds your understanding of how key concepts across microbiology, neuroscience and ecology connect to current global challenges, taking a first step in introducing the kinds of topics you might see in university learning.

Dr Rachel Hope, MOOC Coordinator and Lecturer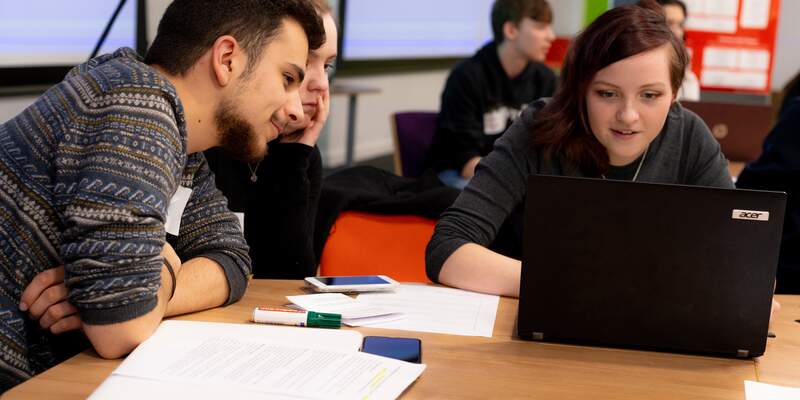 Why not try the Department of Biology's escape room game? It has been created by our students and is a great way to find out more about the department.
It's free to complete online so you can take it at your own pace.
Optional transitional reading
Open access journals
There are some great online biology journals that allow you to access peer-reviewed papers for free. These papers give you an idea of the sort of reading involved in studying at university level:
Don't worry if a lot of the information in the full papers doesn't make much sense - they are new and at a higher level. You can find papers in all sorts of areas including biotechnology, microbiology, and cell biology.
You can also find lots of resources in the library.
Online articles and resources
There are brilliant articles, blog posts and websites which give you a great insight into the latest biological findings and research. See what interests you and get excited to start studying biology!
We would advise you to wait until you arrive for the start of semester before buying any books. We provide an introductory ebook to each of our students and the University library is also well stocked so it may not be necessary to spend money buying books.
Recommended resources
Volunteering
Volunteering can help you to develop a wide range of transferable skills that may benefit you on your course such as teamwork, communication, leadership, and problem solving. There are many volunteering opportunities out there, and remember not all are advertised so don't be scared to contact organisations directly!
Some examples of volunteering opportunities for prospective biology students include:
As a student, you will also find lots of great opportunities via the Careers and Placements team.
What's a day in the life of a biology student like?