NEW BOOK: The Oxford Handbook of Historical Ecology and Applied Archaeology
Posted on 15 January 2019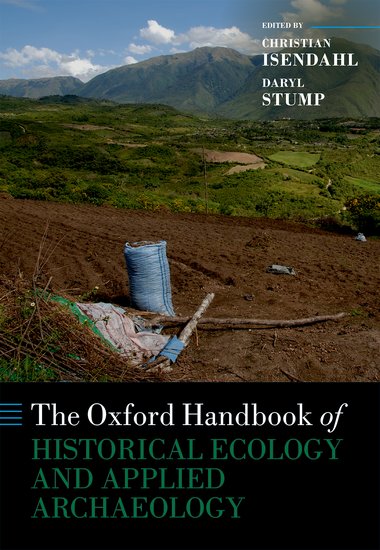 Daryl Stump and Christian Isendahl have co-edited a critical new volume. The Oxford Handbook of Historical Ecology and Applied Archaeology presents theoretical discussions, methodological outlines, and case-studies describing the field of overlap between historical ecology and the emerging sub-discipline of applied archaeology to highlight how modern environments and landscapes have been shaped by humans. Historical ecology is based on the recognition that humans are not only capable of modifying their environments, but that all environments on earth have already been directly or indirectly modified. This includes anthropogenic climate change, widespread deforestations, and species extinctions, but also very local alterations, the effects of which may last a few years, or may have legacies lasting centuries or more.
With contributions from anthropologists, archaeologists, human geographers, and historians, this volume focuses not just on defining human impacts in the past, but on the ways that understanding these changes can help inform contemporary practices and development policies. Some chapters present examples of how ancient or current societies have modified their environments in sustainable ways, while others highlight practices that had unintended long-term consequences. The possibilities of learning from these practices are discussed, as is the potential of using the long history of human resource exploitation as a method for building or testing models of future change.
The volume offers overviews for students, researchers, and professionals with an interest in conservation or development projects who want to understand what practical insights can be drawn from history, and who seek to apply their work to contemporary issues.