New Article in Antiquity: H.A.R.P.: investigating Mesolithic landscapes of life and death at the western edge of Europe
Posted on 29 April 2019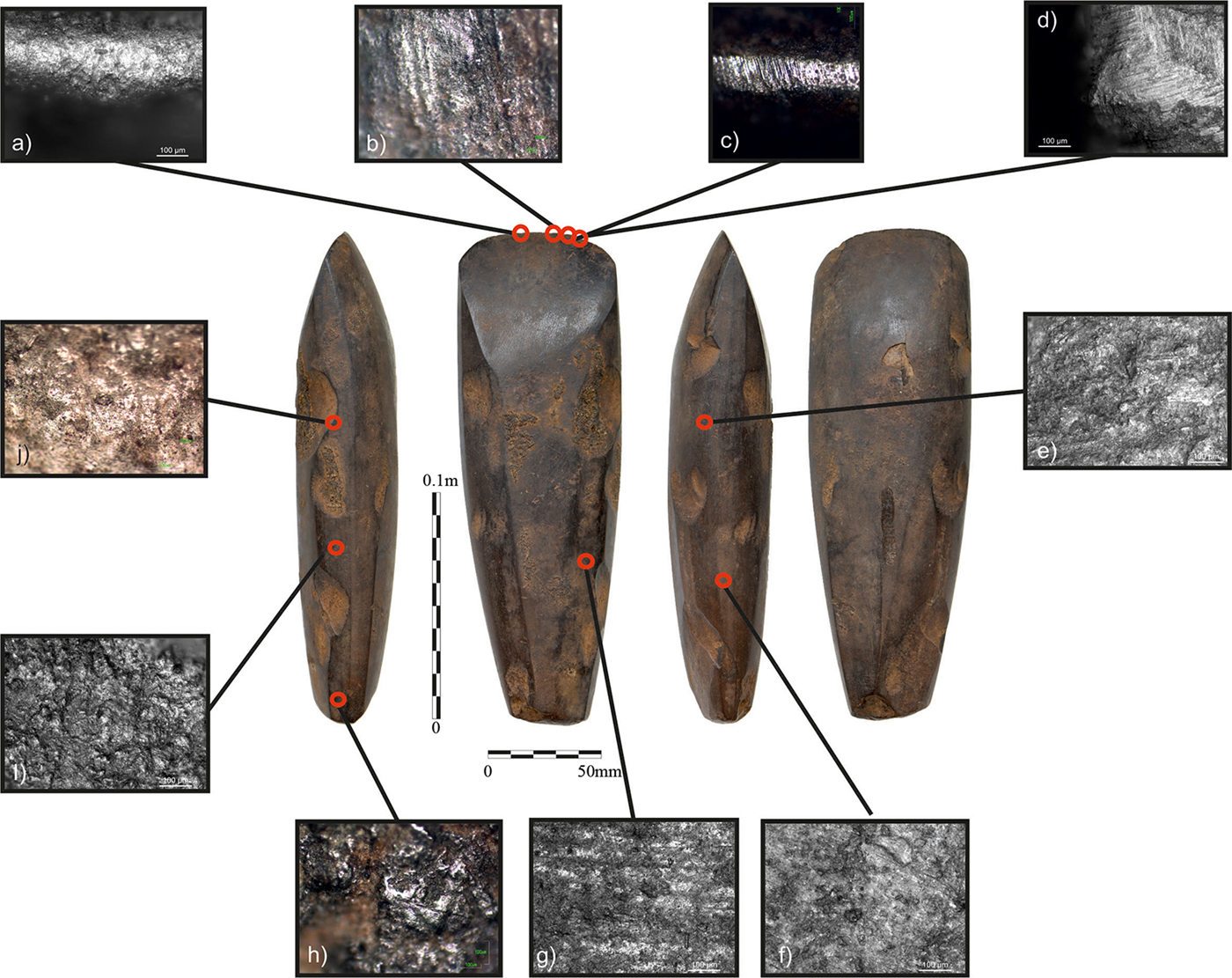 This article in Antiquity examines the ongoing research of Hermitage Archaeological Research Project (HARP).
Excavation at Hermitage, Ireland, revealed Early Mesolithic human cremation burials. One burial contained a stone adze, possibly used in a funerary rite and ritually blunted. HARP aims to identify the extent of mortuary activity, and to place these burials in their broader landscape context. This is the oldest burial at Hermitage and the earliest-known burial in Ireland.
In 2016, a team of researchers from Ireland and Britain met with the original excavators of the site to discuss the possibility of further archaeological investigations at Hermitage. The meeting involved discussion of the site's research potential, current challenges in understanding the archaeology of Hermitage, and a site visit and talk for the local historical association. The meeting was attended by a small group of researchers including experts in the analysis of cremated human remains, prehistoric material culture, the Mesolithic in Ireland, prehistoric cultural heritage management and the use of remote sensing in the investigation of early prehistoric landscapes.