Team at Star Carr site discover misleading residues on lithics
Posted on 6 April 2018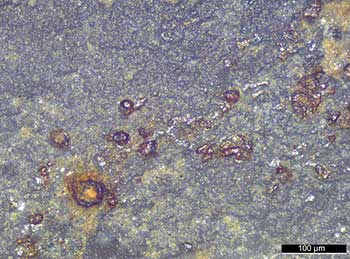 In an interdisciplinary study between the Departments of Archeology and Physics at the University of York, the team at Star Carr led by Professor Nicky Milner have released a new paper entitled Misleading residues on lithics from Star Carr: identification with Raman microspectroscopy.
This paper describes how ambiguous residues on stone artifacts known as lithics, has created some misleading information, using Raman microspectroscopy, at the Star Carr Mesolithic site in North Yorkshire. There is a potential source of abundant data about diet, technology, and behaviour that can be found by examining ancient trace residues left on lithics, by people. However their investigation is not problem-free. This is because correct identification of diminished residues and determination of their natural or anthropogenic origin remains at the heart of current methodological development in lithic residue analysis.‌

Micro-Raman. HORIBA Jobin Yvon Xplora confocal Raman microscope. (Physics Department, University of York)
‌
Star Carr is a Mesolithic archaeological site which is located approximately five miles south of Scarborough, North Yorkshire. It is often regarded as the most significant and informative Mesolithic site in Great Britain.
Find the full paper and discover more about Raman microspectroscopy and lithics.